Last Updated 8 months by Emily Standley-Allard
Are you getting no visits to your website except relatives and friends? People have heard me say in the past, 'Blogging ain't for the faint of heart'. This post goes over why no one visits your website and how to change that!
Why Your Blog Gets No Visits
To be a blogger means you have to be able to stare rejection in the face day after day, sometimes after pouring your heart and soul, time and mental energy into a blog post that you thought was over the top worthy and then watch your traffic plummet to levels that make you want to throw in the towel.
This doesn't just hold true for bloggers, but new website and online business owners as well.
You've put money (sometimes a lot of it), time, effort, sacrifice and strenuous creative thought process into the design and structure and as it turns out…no one seems to care about your beautiful website.
This post contains some affiliate links which gives us a referral fee so the site may continue. This is of no additional cost to you:) Please read my disclosure for more info.
They don't care about what it says, what it's trying to say…Not your services…your products, not about your company, your offerings it's mission….not about you.
Wait a minute… are we taking this personally?
And then the negative voices start…
What could you possibly be doing wrong?
Apparently, a lot.
Unfortunately, data don't lie.
Beginners make mistakes. Pros make mistakes. But how would you even know?
It might take a lot of time, effort and dollars to figure it all out and who really has the time to do all that?
Related Posts
9 Types of Blog Posts That Make the Most Money
10 Mistakes That New Bloggers Make and How to Fix Them
5 Deadly SEO Mistakes to Avoid
12 Social Media Mistakes Entrepreneurs Make
Get a Complete Website or Blog Audit
If you're following all the steps, you think you should and still not getting the traffic you think you should be, the following are 10 of the most common reasons why no one visits your website. 

1. You're Pumping Out Too Much Content
Wait…but I thought content was King! I'm so sick of that phrase. 
Yes, that's true but it's a certain type of content. We've gotten a lot more discerning in 2023. Google certainly has.
According to Smartblogger – In the olden days, the rule used to be, "Publish as much as possible, as fast as possible."
Content was sparse, so you could crank out a measly 300-word article in five minutes and still get traffic, not because the article was good, but because it was the only article on the subject on the web.
Today though, the web is bursting at the seams with content on every imaginable topic. The posts you publish are competing with dozens or even thousands of posts on the same exact subject as yours.
As a result, quantity no longer wins. Quality does.
When you publish a post, it needs to be better than anything ever published on that topic. Ever. Anywhere on the web.
And that takes a whole lot of time.
Or money, depending on if you're paying someone else to write for you.
Not only that!
Dynamos like Brian Dean, SEO web authority decided to create 'Skyscraper content' which is basically extremely long blog articles containing up to 8,000 words full of top ranking keywords and information so his would posts would always be #1 on Google! Thanks Brian!
2. You're Not Spending Enough Time on Social Media Content
I used to spend two to five hours writing a post minimum!  That would include, research, adding graphics, affiliate links, content upgrades etc.
Thank goodness with the help of AI generators my writing efforts and the time I spend has been cut down significantly!
But then there's the matter of promotion.
As a new blogger you should spend just as much time promoting your posts as you do writing them. Or even more, if you can. 
In fact I devote about 2 hours just towards promotion.
Now, if I had an entire team dedicated towards social media promotion that would significantly speed things along but…automated scheduling tools definitely help.
That's why I'm thrilled to have companies like Tailwind giving me a hand automating marketing on Pinterest and Instagram.
So, if you are still taking 3-5 hours to write a post, you should spend at least that many hours on social media, reaching out to other bloggers, commenting on forums etc.
Yes, I know you're probably rolling your eyes now and saying, "ain't nobody got time for that…." When what you should be saying is this….
But…think of it this way, you're new in the blogosphere, how in the world is anyone going to notice you even if you wrote the world's greatest post in the history of blogging?
As I've said time and time again, if they can't find you, you simply don't exist. 
You have to literally but persistently pester the hell out of other people in your sphere, network, realm, until they promote it for you.
This is not the time to be afraid of sales and drawing attention to yourself.
Not everyone is going to love everything you put out there.
But, overall if your content is truly worthwhile the vast majority of your audience will thank you for bringing it to their attention.
And ultimately they will be reaching out to you for more feedback.
Related
How to Make Money Online Without a Website in 2023
How to Be a Top Social Media Influencer
Promote Other Bloggers to Increase Your Traffic
3. You Bore People With Your Writing…
Look. Here's the simple facts. There's over 4 million blogs out there and God knows how many more websites.
Bloggers have to find a way to keep their readers on their blog. Ain't so easy when you think of it this way? Am I trying to discourage you?
If you want them to stick around, you have to do one of several things: 
Entertain
Captivate
Amaze
Be humorous
Serve a purpose
Solve their main problems
Or else, what's really the point?
Why did they click on your headline to begin with? And if you lead them down a long (and it has to be long because Google wants it looong, 2,400 words is ideal)
Not only that, it has to hold their attention the whole time.
Do anything but bore them. But mainly solve their issues. That's why they came to you in the first place. And also be the reason they keep coming BACK to you.
And it's actually easier than you think. The key is knowing what THEY WANT. 
More Articles
10 Ways to Write Superior Content That Sells
How to Start a Blog in 5 Simple Steps
How to Make Money Online Without a Website
115 Sites That Pay You Big Money to Blog
How I Earn $15,000 Monthly with Affiliate Marketing
4. You're choosing the wrong blog topics
When you want more visits to your website, do you just sit down and start writing for the hell of it?
Did you just want to get something off your chest? Is it all about you?
Of course not.
You've (hopefully) done your research into looking into what readers want and need to read about. What services they require in your given niche.
How to Find a Profitable Niche for Your Online Business
Master bloggers have structures and reasons behind all of their content. Just like any Broadway play, performance, or showcase.
It may seem flippant, smooth and easy, but it's designed to look that way and it's really well thought out.
Find out what your audience wants you to write about. How do you do this? Ask questions in your emails, through your social content, in your comments.
5. You're writing for an unpopular niche
When choosing my blog topic I stressed about the subject 'internet marketing' it was way too general and it had about a gazillion competitive keywords that were impossible to rank for.
You probably tried to find something nobody else was writing about because someone advised you of that.
A small niche you could dominate and call your own?
Guess what? You don't need to invent the wheel.
Here's why:
'Unique' 'Unusual' niches are simply not popular.
You need to write/blog in the popular categories just like movies are made in the popular genres or it will be very hard if not impossible to grab anyone's attention.
Now….there are some exceptions to the rule. Some 'nerdy' blogs out there have done really well but they are really few and far between. Here are just a few:
These guys are super focused and well defined. Again, the exception, not the rule.
6. You're trying to find OVER original post topics.
No, no, no.
Your blog will be unique because it's coming from YOU and no one is like YOU. But it has to be on a subject that people have a desire and a necessity to read about.
It's the same as the last point about choosing your blog topic. Everyone writes about the same stuff for a reason: and that's what people want to read.
Humans have basic human fundamental needs.
These basic needs have to be fulfilled as human beings. The 3 most popular niches are:
Now these huge niches can be drilled down into hundreds of incredible sub niches, smaller sized 'bites' that you can gear your site towards but the important things is that they fulfill a basic need of every person on this Earth.
Staying healthy, making money, being loved. Right?
7. You think your site will get discovered overnight
It's kind of like the quintessential beautiful, young actor/actress moving to LA or NY hoping to strike it big overnight.
In a town full of other gorgeous, young actors.
Your content is so rich, so helpful and fantastic, your images laid out to perfection, that no one could possibly ignore you. Right??
Now once in a blue moon it does happen. More than often, not.
Real traffic takes time. How much time? Well…it all depends on several factors.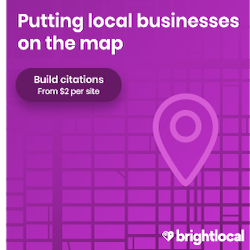 Related Post
How AI Helps Content Creators Generate Big Profits in 2023
Continue to create rich, SEO optimized content
Keep Email blogging influencers until they give in and link to your blog or website
Keep commenting on other bloggers websites, Facebook groups and make a name for yourself
Keep posting to social media sites that best serve your niche
Join Group boards on Pinterest
8. You Hate Asking For BackLinks
This felt weird to me in the beginning too. But remember, you don't have to beg or feel like you're begging.
I still ask to join group boards on Pinterest and it's a bit strange at first because you feel like you're just waiting to get picked for some sorority, and sometimes no one answers you, but I've learned not to take it personally.
There's also companies that specialize in this and can do it for you.
Related Post
How To Get More Backlinks to Rank Higher On Google
Be confidant! What's the worst that can happen? They say no? Then move on to the next!
Here's an example of an email you can send:
Subject: Post to link to that will boost your blog 
Hi <first name>,
I wanted to let you know that I really enjoyed your post on (topic). The way you described (something in the post) made so much sense I truly related to it and never heard it explained that way before.
I created this post (or ebook, course, pdf etc) that I feel your audience and mine would really benefit from including your (post, infographic etc.).
Here's the link: ……….
Best,
<your name>
If you don't have the email address of the person you want to get in touch with go to Email hunter
9. You're still not building an Email list.
Bottom line, and you've heard it before, and you know it – Is your list. Your Email list.
Without a doubt, email is by far the most important source of traffic for your blog. Nothing else even comes close. Not even Google.
Make sure you have an email list and some incredible opt ins that readers want to sign up for.
Related Posts
50 Proven Email Optin Ideas That Convert
Top Pro Email Marketing Tips For Beginners
15 Ways to Grow Your Email Marketing List
10 Tactics To Create Your Ultimate Lead Magnet
10. You're Realizing How Hard it is to Get Visits to Your Website
You must be serious about it and recognize that it takes time, diligence, patience, and fortitude. 
The truth is, blogging is a lot like love and relationships.
You get what you put in.
If you really want lots of traffic, here's how to do it:
The Real Secret to Getting Visits to Your Website
Read and learn all you can about how to get more visits to your blog and website.
Listen to the SEO masters like Neil Patel, Moz…
Use helpful software tools like SemRush
Guest blog….and comment.
Narrow your connections – you can have many teachers but only one master – or maybe a couple but not several.
Keep your site optimized.
Keep up with the latest Google algorithms.
Do keyword research.
To get more visits to your website publish worthy posts, loaded with invaluable content that people really need!
Stop writing for yourself, write for your audience.
Make money and write for other people in the meantime!
In the meantime, it's a waiting game.
Your site will get indexed by Google.
Eventually.
Don't try to reinvent the wheel.
And by all means let your unique personality shine through:)
Read this post>>>47 Proven Ways to Get More Website Traffic in 2023
If you're seeking immediate answers, I highly recommend you get a blog AUDIT to get a clearer picture of what's going on behind the scenes, and for more actionable tips and strategies to improve your traffic. 
Follow for more ways to grow your ultimate online business today.
More Articles 
How to Find a Profitable Niche for Your Online Business
Revolutionize Your Writing with AI: Unlock the Power of an AI Writing Generator!
6 Proven Ways to Monetize Your Blog