Here is a list of over 100+ resources and creative ways you can make more money for you and your family, on or offline in 2022 and beyond! Who couldn't use more ways to earn and save money these days? Between the Covid-19 Pandemic, financial crisis, the stock market shifting drastically…Being able to make more money on or offline is crucial. With the help of the internet there is no shortage of legitimate online side hustles, and ways to start a brand-new career if you've been doing the same thing for 15 years, or just want to bring in extra cash to supplement your earnings. The hardest part is deciding where you will put your efforts. 
This post keeps growing and contains affiliate links. If you click on a link and make a purchase we may earn a commission at no additional cost to you and we thank you. For more information please read our disclosure.
Why I Love Making Money Online
In 2014 as a single mom, I received an email saying I made a $100 commission for 5 minutes work, and never went back to my 9-5. I love being able to earn a living as a blogger and help others! It allows me to be able to work from anywhere in the world with just a laptop, earn income while I sleep, while on vacation, I get to make my own schedule, be awesomely creative (when the mood strikes), be there for my daughter, not deal with commuting, ridiculous office politics, micro-management, and not answer to anyone but myself:-)
Check out my latest eBook filled with tips, trends, strategies and resources to grow your own successful online business here:
How to Create Your Epic Online Business

Here is a list of the most interesting and creative ways to make money both on and offline!
This list is pretty long and always growing. It is accompanied with links to expand how you can go about researching more into your favorite topics or careers and different ways to make money.
100+ Creative Ways to Make Money Online and Offline
Learn How Cryptocurrencies Work & Earn Cryptocurrency to try for yourself. I just read today about two kids under the age of 15 mining their own crypto and earning $30,000 per month!
I use Coinbase to expand my crypto-knowledge and win free Crypto.
They work with all of these Crypto Brands: Bitcoin, Ethereum, Chainlink, Litecoin, Stellar, Dogecoin, USD Coin, Uniswap, Tether, Compound and more!

One of the best pieces of advice I've received is…
"Wealthy people surround themselves with other wealthy people."
It seems so simple, but few actually do this.
If you spend time with people who can't pay the bills…
…you soon won't be able to pay the bills.
If you spend time with people who eat fast food and don't exercise…
…you'll soon be out of shape.
It's just the way we are wired as human beings.
We ADAPT to our environment… good OR bad.
Thousands of people have been following this program to set up their Amazon FBA store the right way. You should be the next…

You'll have the insider playbook of how to build wealth on Amazon FBA. 
..and you can use these strategies immediately in your business.
Imagine tackling 2021 with a bulletproof business plan.
Imagine waking up with no stress as your business operates like a well-oiled machine.
This is all possible with the amazing step-by-step program and tips from Jungle Scout. 

Live Stream Amazon Reviews right from your phone!
Join WAHOOL today to unlock your earning potential and become a successful influencer on Amazon Live!

Start a Niche Blog
Of course being a blogger myself, one of the top things I recommend doing if you want to learn how to make extra money is to start a blog!
Blogging is how I make a full time living, and just several years ago I never thought it would be possible.
I currently earn a full time living with my blog that allows me freedom, flexibility and a passive income that generates money whether I'm actively working on it or not.
Keep in mind though, that earning money with a blog takes time. For some, longer than others, depending on your niche. 
Naturally the most successful bloggers are never totally 'passive' with their blogs.
And in the beginning, blogging takes a lot of work to build up enough content for your audience to have an interest in, and you need enough traffic in the form of SEO. 
How to Be the Ultimate SEO Boss
However, there are several ways to improve and generate a great deal income with your blog (which can potentially be in the hundreds of thousands – cha-ching!) for those who stick with it!
How is this possible? Well, you can offer money making digital downloads, products, promote companies you recommend and use through affiliate marketing, and even offer your own services or private consultation.
You can create your own blog with these 20 guides! 

Master Guide to Blogging for Profit
Of course blogging is tough and it certainly isn't the only way…here are some of the best ways to make money on and offline:
Create an Online Course
Courses are highly sought after. And they are projected to earn 375 billion in 2026 – Global learning institute. 
If you think you don't have something to teach, you're wrong. Everyone has something they can share with someone else.
Online courses are extremely popular right now, and you don't need to have a blog in order to be successful.
Teachable and the newest, Podia platforms, which I use personally for my academy, are two very popular, user friendly platform that can set you up easily to share your knowledge.
I created a course about how to leverage social media to grow your business and earn passive income without a lot of followers on the extremely easy to set up Podia platform which you can access right here:

Mastering the Art of Social Media – Scale, Grow and Monetize Your Business!
Udemy is another platform that offers courses across a wide range of software, business and fitness topics and is always looking for new topics and classes.
Task Rabbit specializes in allowing consumers to find immediate help with everyday tasks, including cleaning, moving, delivery and handyman work.
Founded in 2008 by Leah Busque, the company has received $37.7 million in funding to date and currently has tens of thousands of vetted, background-checked "Taskers". 
Assist Others with Social

Media

Marketing
Many small to medium sized business are stumped when it comes to how social media works and they don't have the time or the staff or the dollars to figure it out.
Being a social media manager can be a fun job that you can do part time or full time. I do recommend a decent course like the one my friend Jenny created called How To Be a Social Media Manager in 30 Days.
She teaches you all in the ins and outs of how to start your own Social media manager career and command anywhere from $25-$75 per hour depending upon the services you offer and where you live.
Plenty of companies are looking for social media help and you can reap the financial benefits from it and start a great career. Here's the link if you're interested:
How to Be a Social Media Manager in 30 Days 
Another idea is to start a part time social media consulting business, and outsource the work to an agency who does the work. This could turn into your $45K-$125 a year full time business.
Related 
How to Invest in Real Estate with as Little as $10
#1 Tool to Grow Your Own White Label Social Media Agency
How to Start an Eco Friendly Home Based Business
How To Create an Epic Social Media Strategy
How to Charge for Social Media Work in 2022
13 Ways Social Media Will Sky Rocket Your Business in 2021
25 Ways to Make Insane Money with Social Media
6 Proven Methods to Monetize a Blog
Passive real estate investing
DiversyFund
. It's a private REIT (real estate investment trust) that allows you to invest in professional real estate projects passively for 
as little as $500
. The thing I love about companies like DiversyFund is that they don't make money unless the investors make money since they invest and manage the projects themselves.
Another thing that makes DiversyFund different is how they invest. Rather than try and be all things to all people, DiversyFund invests in lower risk multifamily housing.
They use technology and expertise to scour the country for properties that fit their specific criteria. They're looking for properties that have high occupancy with positive cash flow that needs some work. We're not talking about complete renovations. It could be updating bathrooms or kitchens. Or maybe they just need a fresh coat of paint.
Refer your friends or family and get $100 gift card for each new person who invests!
Preferred returns for their properties are in the 7% range.
I also recommend Fundrise an online real estate company to invest in private and commercial real estate for just $10.00.
Related News
How to Invest Like a Pro – Benzinga Pro
Passive Income Real Estate Investing for $10!
7 Awesome Money Saving & Investing Apps
Create Digital

Products

 
As touched upon above, creating eBooks, selling printables on Etsy, templates, swipe files, images, photographs etc, are the perfect passive income source for you.
Bloggers can make anywhere between $2,000- $25,000 or more! – in one month from sales of digital products such as eBooks and courses.
Podia helps with this beautifully. And you don't need any tech or coding knowledge! It's all drag and drop. They take care of everything you need to be successful selling courses.
Read about some of the most profitable digital products to sell in this post here: 
12 Most Profitable Digital Products to Sell Online
It's definitely recommended with the popularity of video nowadays that you promote your digital products or even create an interactive eBook to display them.
This makes it ten fold more interesting and appealing to your readers than a standard one and can generate you even more income.
How to Make An Interactive eBook – And Why It's Necessary
Be Your Own

Book

Publisher
Publish and sell books on the iBooks store. 
iBooks Author is a free app available in the App Store on your Mac that you can use to create and publish ebooks.
Using the tools in the app, you can add artwork and metadata to a book.
You can also open .ePub files that you created in a different program to iBooks Author, and then sell them on the iBooks Store or distribute them for free.
Amazon also allows writers to publish eBooks for free with Kindle Direct Publishing all over the globe within 24-48 hours. Make more money. Earn up to 70% royalty on sales to customers in the US, Canada, UK, Germany, India, France, Italy, Spain, Japan, Brazil, Mexico, Australia and more. 
Learn Affiliate

Marketing

 
"If you're not earning through affiliate marketing, then "you are leaving money on the table". – Michelle Schroeder Gardner of Making Sense of Cents.
Read how to make a 6 figure income online through her affiliate marketing techniques.
Affiliate Marketing is set to grow to over 6.8 Billion in 2020 – According to Forrester Research. 
Blogger's have the potential to go from $0 in affiliate income to over $150,000 per month. 
Many bloggers and online influencers skip over affiliate marketing.
They either think it's too hard, that it's a waste of time, that they will turn followers away, or that their followers just won't be interested.
Trust me, I know how you feel. When I started out blogging, I knew NOTHING about it.
And due to that, I was afraid to try new things, and I was definitely afraid of affiliate marketing because I didn't want to scare my readers away or waste my time.
Michelle Schroeder Gardner is just ONE blogger who earns over $150,000 a month through affiliate marketing.
14 People Who Turned Their Hobbies into Million/Billion dollar Careers
If you're skeptical you can sign up to get a FREE Membership at Wealthy Affiliate or Affilorama – They teach you how to set up a website, choose a profitable niche, assign affiliate links all in one place from the most successful internet marketers in the world.
And you can cancel at any time if you find it's not for you. 
I love receiving emails saying I've received commissions through affiliate marketing, while I've been sleeping! and I now earn over $15,000 per month consistently
If you're not interested in taking a whole course but are interested in learning more to get started, you can grab this simple, affordable 69 page guide filled with juicy tidbits I put together on affiliate marketing here: 
100 Highest Paying Affiliate Programs for Bloggers
Sell Tee

Shirts
I kid you not. There's no better time to set up an online store. With brick and mortar retail dropping left and right more and more people are setting up shop online. Shopify is letting you try it out for FREE. 
This guy named Benny Hsu from Get Busy Living uses a drop shipping company to sell his own tee shirts and made over $100,000 in five months.
And he's not the only one. 
Hello! Shopify can help you set up an easy ecommerce shop if your interested in this.
And if you don't want to set it up yourself there are plenty of folks you can hire for cheap on Fiverr!
Shopify works exclusively with Oberlo which sets up drop shipping for you and sends them directly to customers so you don't even have to house any products whatsoever.
Shopify is one of the easiest eCommerce shops around. You can literally set up your shop in a couple of hours. 
And the best thing is you can now sell directly from social sites like Facebook, YouTube, Instagram and even Pinterest!
Related Posts
15 Ecommerce Social Media Strategies to Drive Traffic to Your Business
How to Grow Your Online Business With Amazon
Launch Your Shopify Store for a 6 Figure Business
How to Earn $100K a Year Selling on Amazon FBA
Be a Social

Seller
Companies like Stella and Dot, India Hicks, The Boisset Wine Company, Avon, Mary Kay, Younique, just to name a few, are multi million dollar companies looking for online consultants.
Work online or have 'parties' or trunk shows. You hate throwing parties? You don't have to! 
Spread the word online, through social platforms and get paid high commissions and earn bonuses, cash and free products.
Do this as a supplemental gig or a full time career.
Related Posts
How To Start a Money-Making Blog in 5 Simple Steps
How to Start an Eco Friendly Home Based Business
How to Earn Up to $700 Per Hour as a LinkedIn Ghostwriter
The Best Money Saving, Crypto & Investing Apps
Offer Coaching or

Consulting
I offer blog and website audits, blog post writing services, social media consulting – other folks might offer fitness coaching, financial advice, weight loss tips, pet training, remedies to cure anxiety, etc; you too can offer your tips and knowledge on a subject and help people out and charge accordingly.
Create a paid

directory/business

page

 
You charge people for listing or subscribing to the page.
Facebook or Google PPC Manager – Charge your clients upwards of 1K-4K per month – some rewarding niches are cosmetic dentistry, plastic surgery, Attorneys or high end contractors.
Advertise your services on Facebook, LinkedIn or even Pinterest, and don't forget your own website or blog!
Make Your Own Videos
Be a Video Editor – Videos are super Hot right now!
Everyone wants one for their business, social media, and even email campaigns!
Use an easy to learn software like Movavi, Animoto or Vimeo that anyone can learn and use even if you don't have previous technical or video editing skills.
The Simple Way to Create Marketing Videos
Answer S

urveys

 
I'm not a huge fan of surveys but there are some good ones out there.
Survey companies I recommend include PointsPrizes, MyPoints, Swagbucks, Earning Station, Clear Voice Surveys, VIP Voice, Product Report Card, Survey Club, ProOpinion, Pinecone Research, Opinion Outpost, Survey Spot, and Harris Poll Online.
For complete ratings and more info go to: Surveysays
These survey companies are free to join and free to use!
You get paid to answer surveys and to test products.
It's best to sign up for as many as you can, as that way you can receive the most surveys and make the most money.
Work

Remotely

 
Sign up to have jobs emailed to you that aren't restricted by commutes or geographic areas.
Perfect for Programmers, Copywriters, Web Designers, Marketers, System Admins. or Business Executives.
On AirTasker you can easily both find work or hire an expert. 
Related Post
Over 1,000 Sites to Find Legitimate Remote Work
Edit

Content

 
Websites, resumes, books, courses, manuals, guides, scripts, eBooks, white papers, and more all need editors, copy editors and proofreaders!
No matter how many times a person reads a piece of content, inevitably something usually slips through.
If you love Grammar and have an eye for detail then this can be a great way to make decent money.
Related Posts
Copywriter vs. Content Writer – Which Do You Need?
Get Paid to Write – Over 100 Sites That Pay Well
Use Swagbucks for your online searches – Swagbucks allows me to earn Amazon gift cards with very little work.
Swagbucks is just like using Google to do your online searches, except you get rewarded with points called SB for the things you do through their website like watching videos on YouTube or Netflix.
Then, when you have enough points called SB, you can redeem them for cash, gift cards, and more.
Use PointsPrizes Choose from 40+ free gift card awards or free cash payments!
PointsPrizes provides safe and easy ways to earn prizes online since 2016.
They have 1 million monthly active users!
Accept new members from all countries – not just the USA and wealthy countries

Huge range of prizes, including PayPal and Gift Cards

Earn points with surveys, offers, watching video ads, daily poll and referrals
Become A Social

Influencer

 
If you have social media accounts, a Tik Tok account, even just a personal Facebook account, you may be able to make money by posting small ads on your accounts.
Some popular influencers earn hundreds of thousands or even millions of dollars by promoting certain brands. 
However, keep in mind some companies require you to have a certain number of followers or traffic.
Micro-influencers or nano-influencers need <10,000 followers.
To learn more about what it takes to be a successful social media influencer read my post:
How to Be a Top Social Media Influencer
Become a

freelance

writer  
A freelance writer is someone who writes for a number of different clients, such as websites, blogs, magazines, newspapers, online, and more.
A good freelance writer can make anywhere between $1000-$10,000 monthly! 
These writers don't work for one specific company, rather they work for themselves and contract out their writing.
Learn more in this massive post that lists place where you can get paid $25-$2,000 per post –  115 Sites That Pay You To Write/Blog.
Teach English

Online

with VIPkid
Earn $14-$22 per hour teaching English online, work flexible hours with VIPkid.
Pick your own hours, they provide lesson plans and communicate with parents, you just need a computer and a good connection!
Moderate forums 
Some online forums will pay you to moderate their message boards.
If there is a forum you visit often, you might want to see if they are hiring.
Or you can post a gig on Fiverr to do this.

Test

websites

 
This is a relatively new online work at home option I have heard about.
UserTesting.com is a website that pays you to test websites.
You get paid $10 for each website you review and test, and $15 per website that you mobile test.
You do not need to be a super technical person for this online job, as they want real people to review websites to see what people really think.
Here's 12 Websites that pay you to do exactly that.
Become a

Podcaster

 
Rates are off the charts for Podcasters!
Check out Pat Flynn of Smart Passive Income who has a step by step tutorial!
Pat got laid off from his job and now makes over 100K a month! Now that's serious cash!
Related Posts
How to Start a Successful Podcast for Beginners
Become a

transcriptionist

 
Even though you read about transcriptionist being phased out by machines, companies still need transcriptionists!
You can read more about how to make extra money as a transcriptionist at Make Money at Home by Becoming a Transcriptionist.
Become

a virtual assistant
Virtual assistant tasks may include social media management, formatting and editing blog posts, scheduling appointments or travel, email management, and more.
Basically, you get paid to do any task that needs to be done for someone's business, but doesn't need to be done by them. 
Read more details here in my post about how to earn $25-$50 an hour as a Pinterest virtual assistant.
Related Post
How to Market on Pinterest – The Ultimate Guide
Develop a

Membership

Site 
You can charge $100 a month to provide an invaluable service and all it would take is 100 clients for 10K! 
Get started on Patreon or memberpress.com
My friend Lauren runs a blog called At the Corner of Hope and Mane about Women's Hair Loss.
She offers one on one advice on products, services and advice for a low membership fee.
Related
12 Most Profitable Digital Products to Sell Online
Make Money Online – Become a B

ookkeeper

 
Read this interview and learn all about how to make extra money as a bookkeeper even without any experience!
How To Make Money from Home as a Bookkeeper
12 Most Profitable Home-Based Business Opportunities
Create a side business in

2022
Creating a side business can be a great way to learn how to make extra money, and it may even lead to a full-time career.
20 Side Hustles That Pay $3000+ Per Month
Become

an Uber or Lyft driver 
Spending your spare time driving others around can be a great money maker.
Click here to join Uber and start making money ASAP.
Sign up with Uber Eats – Deliver with Uber and Earn on your schedule.
Sell

on Amazon 
If you want to learn how to make a lot of extra money online, then you may want to start an Amazon FBA business!
Jessica Larrew, of The Selling Family, explains how selling on Amazon may be a possibility for you.
The first year that Jessica's family ran their Amazon FBA business together, working less than 20 hours a week total, they made over 6 figures profit! If you are looking for a new job, or even just a side hustle, this may be something that you want to look into.
Related Posts
How to Launch Your Shopify Store for a 6 Figure Business
How to Earn $100K a Year Selling on Amazon FBA
How a 16-Year-Old Made $1.7 Million Selling Online
Make Money – House

Sit 
House sitting is becoming more and more popular these days, and there are many websites out there for house sitting.
You might not always get paid top dollar, but you are often compensated with a nice place to stay in a great vacation spot.
In many cases, you do get paid to watch the house, water the plants, and so on.
Make Money – Start a Cleaning or Maintenance

Company

 
Many busy people and elderly people don't have time or can't clean anymore.
Deliver high quality, reliable service and people will pay you a premium.
Make Money – Start a Food Truck or

Side

Food Business 
Great food is and always will be in demand.
If you have a niche idea for something, go for it.
Food trucks for weddings are growing in popularity. Every product in a grocery store started somewhere.
Related 
How to Start a Successful Food Blog
Make Money – Be a Professional

Organizer

 
I paid someone over $500 to organize my garage! It's a great side gig.
People just don't have time to organize their home or workspaces, garages, attics, files, photo albums etc..Look at the popularity of Marie Kondo!
Make Money – Detail

Cars

 
This is hard work, but you can get paid $100-$200 per vehicle.
Make Money – Walk dogs and/or pet sit for extra money 
If you love animals, then you may want to look into how to make extra money by walking dogs or pet sitting with rover.com.
With this side hustle, you may be going over to your client's home to check in a few times a day, you may be staying at their house, or the animals may be staying with you.
Starting rates are $15-$25 per hour.
Make Money – Write or

edit

Resumes 
People often struggle with writing their own resumes.
Help them get more guaranteed interviews with your professional resume writing services.
Start advertising on LinkedIn. 
Make Money – Sell Your

Photographs

 
Do you love photography?
You might be able to make money as a wedding photographer, portrait photographer, event photographer, and more.
Learn more which sites pay in this post: Get Paid to Take Pictures While You Travel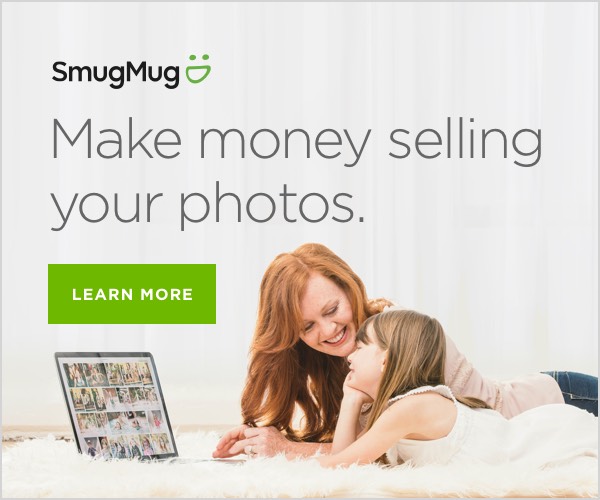 Make Money – Sell

Templates,

Themes, Designs, Graphics, Fonts and Images  
Creative Market is a community of creators that sell products for digital artists, entrepreneurs, bloggers, writers, photographers, social media influencers and more!
Some graphic designers have earned over a MILLION dollars a year selling their digital assets online and through sites like Etsy. 
Related 
Create Anything with Canva Design
How to Sell Canva Templates on Your Blog
7 Tips to Make Passive Income on Etsy
How to Sell Canva Templates on Your Blog
Upload your work, start a shop and earn affiliate commission money with their Creative Market partner program too! 
Make Money – Tutor on a

subject

 
Similar to teaching a skill, you may be able to make money by tutoring someone.
You may help someone with their homework, help them learn a second language, prepare for an important exam, and more.
My top recommendation for this is to teach English from home and earn $14-$26 an hour with VIPKID!
They are in need of more tutors!
Make Money – Put your own real estate to work
Owning real estate is a great way to turn your home into income.
I was recently contacted by a long-time reader who had just received her first passive income check in the mail, and she was ecstatic. She was a single mom of two daughters, and her youngest had recently gone off to college.
She had always dreamed of running bed and breakfast but never had the time to devote to it. But once she became an empty nester, and realized she had two open bedrooms, she could rent out to guests.
After signing up for Airbnb and filling out a description, she was able to rent out her rooms for $250/night each. She said she's considering moving out to a smaller space and renting out the entire home since it's in an in-demand area of Fort Worth, TX. She said she is making enough money to hire a neighbor to handle the clean-up duties, so it's as passive as can be.
Rent your property or find a rental here! 
Make Money – Rent Out Your Car
Companies like Turo and GetAround are making it easier than ever for you to rent out your car when you aren't using it. And let's face it, if you live in an area with Lyft and Uber service, there's a chance you might not even need your car daily.
You'll want to keep in mind that you renting out your car will mean additional wear on your vehicle so your repair bills might increase, but users have said it's well worth it for the passive income checks coming in the mail.
Make Money – Refer friends to great products you already use
Companies like Rakuten.com (formerly eBates) have existing referral programs that pay out cash for every friend you can refer to. If you have a lot of friends or social media followers, this can be an effortless way to earn money.
All you have to do is set up an account by clicking the join now tab at the top of the homepage. Once the account is up, go to your account settings and click where it says refer and earn to get a link you can send your friends.
Make extra money by finding a part-time job in 2022
If you want to learn how to make extra money, then you may want to look into finding a part-time job!
There are many part-time jobs that may work with the schedule at your full-time job.
You can find a job on sites such as Snagajob, Indeed, Craigslist, Monster, and so on. Read the post below for thousands of websites seeking remote hires!
Related Post
Thousands of Legitimate Sites That Hire Remote Workers
More Ways to Make More Money
Babysitting/Nanny – If you love kids, have experience and references Care.com & Sittercity.com have some great part and full time positions.
Give Haircuts – If you're a skilled barber/hairdresser give haircuts out of your house.
My girlfriend has a little room dedicated as a salon in her home and makes a nice part time income giving friends and family haircuts, perms and color jobs.
Substitute teach – I know quite a few people who substitute teach both part-time and full-time and love it.
Sometimes the schedule can be tricky as you may be called at the last moment, but other times you may secure a long-term position.
Be a Personal Assistant – Being someone's assistant can be an interesting way to make money.
Someone may pay you to do their laundry, clean their home, pick up their food, shop, RSVP to their events, do administrative work, accompany them to appointments, make travel arrangements, answer phone calls, pet sit, monitor household staff, help with parties and events or more depending upon the family.
Go to care.com for job postings.
Related
100 Websites That Pay You to Work from Home
Sell

your stuff to make money in 2022
Also known as 'retail arbitrage'.
There are many ways you can make extra money by selling items.
We all have things laying around that can be sold, or you can even search for items that can be bought and resold for a profit.
If you want to learn how to make extra money by selling your stuff, then continue reading below.
Related Posts 
17 Apps to Sell Anything for Quick Cash
How to Make Money Buying and Re-Selling Online
Sell your stuff on Decluttr or Gazelle.
Do you have cell phones, CDs, DVDs, laptops, computers, etc gathering dust in a drawer somewhere?
You may be able to sell them on Decluttr! Decluttr is the fast, free and easy way to sell your unwanted cell phone, CDs, DVDs, games, and books for cash money!
Additional ways to make more money
Sell items on eBay – Whether you have old clothes you want to sell, a car, electronics, and so on, eBay can be a great way to sell many different types of items.
eBay also has a worldwide reach, which can be great if the area where you live doesn't have a large enough market for the item you want to sell.
Sell items on Craigslist – If you want to learn how to make extra money, then you should look into Craigslist!***
Craigslist can be a great way to sell your items, while earning a higher value for them too.
***However, be safe, and always have another person with you because you will have to meet with strangers to complete the transactions. Safety first!
Sell online – There are many secondhand stores out there that will take your clothing and shoes.
Swap.com is one.  There are also secondhand stores for designer items, women's clothing, children's items, and more like poshmark.com.
Sell on Etsy – Etsy is a great place to sell handmade items, printables, vintage finds, and craft supplies.
Sell your gift cards – If you have any gift cards in your wallet that you know you won't use, you should think about selling them.
There are many, many websites out there that will pay you cash for your gift cards.
Sell items through a garage sale – A garage sale can be an easy way to make extra money because everyone comes straight to you.
The only downside is that usually you don't make half as much for your items as you would if you were to sell on sites such as eBay , Amazon or Craigslist.
Make more

money

at the job you already have.
If you're already employed and not interested in finding an additional way to make extra money, such as learning how to make extra money through a side business, then you may want to see if there are ways to make more money at the job you already have.
Ask for a raise – Asking for a raise may be the best way to make extra money, as the work is the same and you most likely won't be adding additional hours to your work week. (Especially since the minimum wage was raised recently)
Companies also will be more willing to give you a raise rather than going through the process of replacing you and training a brand-new employee.
Get a promotion – Again, a company doesn't want to go through the process of training someone brand new.
Earn bonuses – Depending on the industry and the company you work at, you may be able to earn bonuses.
Work overtime – Another way to make more money at the job you already have is to see if your company will allow you to work overtime.
In many cases, overtime is welcomed, and you can earn a decent amount of money through this. Plus, what's an extra hour or two when you're already there?
"Interesting" ways to make money in 2022
If you're looking for even MORE ways to learn how to make extra money, then this is your spot.
These are all of the other ways to make money that didn't fit well into the above categories.
If there is something that you do to make money that is not on this list, please share in the comments below!
Place advertisements on your car, home, or even on your body – Yes, there are companies out there that will pay you to place an advertisement on your car, home, or even your body (such as a tattoo on your forehead).
If there's space on your car or your fence that you don't mind placing an ad on, then look into this!
Be an extra in a movie or TV show – If there's a movie or TV show that is being filmed near you, you could always learn how to make extra money by becoming an extra.
You won't have to do much, and it could be a lot of fun, especially if you are able to meet someone famous!
Go to backstage.com or actorsaccess.
Invest – There are no guarantees when it comes to investing, but you should always start sooner rather than later.
If you are looking for a good investing platform, I recommend investopedia.com to start learning and Robinhood for no broker fee investing.
Vanguard.com is another good site to start your investment journey. 
Invest in REITS (real estate funds) for less than $10!
Invest in cryptocurrency – Bitcoin, Ethereum, Dogecoin and others.
Related 
Awesome Money Saving & Investing Apps
Make Money by Losing Weight – A company called HealthyWage will pay you to lose weight. Now there's some inspiration!
Define a goal weight and the amount of time you'll give yourself to achieve it.
Place a bet on yourself ranging from $20 – $500 a month.
Depending on how much you have to lose, and how long you give yourself to do it and how much money you put on the table, you could win up to $10,000!
Make Money Selling breast milk – Only recently did I realize that some women make extra money doing this. If you are breastfeeding, you may be able to sell your breast milk and learn how to make extra income.
Breast milk often goes for $2.50 per ounce, and sometimes it sells for as much as $4 per ounce. There are many people who are looking to buy breast milk – not just mothers.
Athletes, and those looking to boost their immune systems, are buyers as well. The booming market for breast milk. 
Make Money – Receive bonuses and rewards for using a credit card – There are many credit cards out there that will give you cashback just for using them.
If you are good with credit cards (please skip this if you are not), this is something to look into as you can make money without having to do much. Read more at How To Use Credit Cards to Earn Cheap/Free Vacations.
Make Money – Take part in medical research studies – Medical studies allow you to help with the research and study of diseases, medicine, treatment, and more.
Depending on what is being studied, studies ask for certain types people for the different tasks needed to be performed. To find paid medical research studies, I recommend contacting universities and seeing if there are any medical testing companies in your area.
Most cities have these options, and you just have to look for them.
Use Ebates when shopping online – One of the easiest ways to learn how to make extra money is to use a cashback website! If you shop online, you should always use a cashback website like Ebates so that you can earn free cash back and make extra money for the online shopping you already do.
It doesn't cost anything to use Ebates. Instead, you just click on a link through their website that leads you to the store you are interested in shopping at.
They earn money when you shop through their link, and they give you part of what they receive as a thank you for using them.
You can still use coupons and discounts when shopping as well, so it's just an extra way to make money back on your purchases with very little work.
You can sign up for Ebates here.
Earn Money for Things You Do Everyday
Make Money – Enter contests and giveaways – There's no guarantee that you will win anything when entering contests, but it is possible to learn how to make extra money by doing this.
You may win cash, gift cards, vacations, electronics, and more. The key here is to enter as many as you can.
Make Money – Be a Mystery shopper – Yes, you can actually get paid to shop at stores and eat at restaurants. A few years ago, I mystery shopped a lot to make extra income.
I made anywhere from $150 to $200 a month mystery shopping and received free meals, makeup, and more.
I only used Bestmark for mystery shopping, so I know that they are a 100% legitimate company. There are other legitimate mystery shopping companies that exist, but you do want to do your research.
Sell Electronics – Sell your old ipad and cellphone @ Gazelle where millions of devices are bought and sold daily.
Gazelle is the leading eCommerce company that buys and sells pre-owned consumer electronics such as used smartphones, tablets, laptops and desktops. 
Make Money – Travel the world and be an au pair – In 2018, my Cousin was an au pair in Germany.
It's an interesting experience, you can travel the world, learn a new culture, expand your child sitting experience and make money at the same time.
Some Bizarre Ways to Earn Extra Money
Stop Deleting Your Emails – One of our secret weapons is called Paribus — a tool that gets you money back for your online purchases.
It's free to sign up, and once you do, it will scan your email archives for any receipts.
If it discovers you've purchased something from one of its monitored retailers, it will track the item's price and help you get a refund anytime there's a price drop.
Sell Human Hair – Offers the highest prices for your hair in comparison to other hair trading websites. List your hair within minutes and get inquiries from interested buyers $20-$2,000.
Conclusion
As you can see there are a ton of ways to make extra money at home, online, offline or in addition to your full-time career.
The only question is which one or ones will you pick? 
You could piece meal a number of these things together and make a decent living but learning how to really make a money online consistently is really the best way to generate a stream of income passively. 
How could learning how to make money online or any of the other ways help you, your loved ones and your life?
The best way to earn money online is to get started in Affiliate Marketing to start earning a full-time income from home, or from anywhere on the Planet with a decent internet connection.
There's almost no better feeling than to wake up in the morning check your email and read 'you've earned a commission' from all the companies you partner with. 
Like, share on social and let me know which ways are your favorite to make money on or offline! 🙂
Sign up for my weekly updates and great tips on how to grow your online presence, build your business and make a full-time income online today!
How to Build Your Epic Online Business
Please follow and like us: