Last Updated 3 months by Emily Standley-Allard
17 Ways to Make Easy Money Over the Holidays
With Halloween just behind us, it's a swift reminder that the major Holidays are looming right around the corner! Wouldn't it feel great if you had some extra money to help soften the blow of splurging on all those Holiday time goodies, traveling expenses, presents and treats? I know I'm always guilty of going over my Holiday budget each and every single time. Here are 17 simple ways to replenish that Holiday spend and maybe even start a long term side hustle to build up an extra cushion of cash long term!
This post contains affiliate links which means I may get a small commission with no extra cost to you if you decide to make a purchase. For more information please read my disclaimer notice.
Flip Items:
Flipping has been all the craze lately. I'm sure you've heard of flipping real estate, watched 'Flip My House' and maybe even heard of folks flipping websites etc.
Some people do this full time and make an excellent living at it.
I didn't add flipping a website on this list because it can take some time to build up a profitable website for sale. But once you do you can sell it for a sweet amount!
See my post below how this blogger flipped hers for a sweet profit of 50K!
To make quick money flipping items you basically purchase something for a low amount, fix it up so it's practically like new again, and then sell it for several times the original price.
These items could be anything from furniture, to cars, toys, electronics, antiques, jewelry, instruments etc.
You can purchase items on sites like Sierra Trading Post and resell items on clearance for great profits. I purchased a beautiful new pair of Apres Ski boots off the site for 60% off and made 3 times the amount back!
Read the post below to learn how people do this as a money making side hustle or even full time!
Related Posts
How to Make Money Buying and ReSelling Online
How To Create a Profitable Website You Can Sell for 50K
Sell Items:
Selling things online is so easy nowadays you don't have to slave away labeling and spending all day outside on your lawn holding a tag sale like in the past. Unless you wanted to. There are so many apps that make it so simple to just type a simple description, price and upload a few pictures.
Here are 16 popular apps to sell anything online fast.
16 Apps To Sell Anything For Quick Cash
Some of the more popular things to sell are DIGITAL ITEMS, PRINTABLES, auto items, electronics, fashion accessories, designer clothes, medical equipment, tools, kitchen items, jewelry, musical instruments and so much more.
I've sold a ton of my kids clothes on Swap.com. All you do is send them you items and they take care of the rest!
Remember what's one man or woman's trash is another's treasure so just because you may think it's junk may be well worth something to another!
12 MOST PROFITABLE DIGITAL ITEMS TO SELL ONLINE
Gift Wrap Service
Every year I think how great would it be if someone took over the wrapping portion of the Holidays.
I would gladly pay for someone to wrap my Holiday gifts for me!
People are so busy as it is and especially around the Holidays. Who has time to wrap?
You could offer this service easily to your neighbors, friends, co workers and make some nice extra money by providing a gift wrapping service.
Rent Out Your Place
If you're going to be away for the Holidays why not rent out your home or apartment on Airbnb?
You can get a nice month's rent this way and in turn offer your place to someone who has always wanted to travel to your city or country and not stay in a commercial hotel.
Another idea is to rent out baby items.
A lot of families travel during the Holidays and don't or can't pack up everything they need. You could rent out strollers, high chairs, playpens, pack n' plays and other bulky items that just don't transport easily.
Some folks have started businesses renting out baby items or sports equipment to families and wound up with a good little side hustle helping them to rake in some extra cash.
10 Online Careers You Can Start With Basically No Money
The Perfect Side Hustle With Stella & Dot
How to Earn $100K a Year Selling on Amazon FBA
Bake Holiday Goods
If you love to bake and are good at it why not use your wonderful baking skills and charge for it?
I used to work with someone who made the most fantastic cheesecakes.
She wound up having a side business, charging $22 per cake and expanded into baking children's birthday cakes.
Holiday pies, cookies, cakes and yummy homemade treats are all welcome around the Holidays and so much better than store bought!
Event Planning/Catering
The Holiday season is an ideal time to use your planning skills to help others create their perfect parties. If you have prior experience in Hospitality or party planning this could be your way of making a nice bundle.
Offer your planning services to your community and local organizations and start putting your excellent organizational skills to use.
Pick the location, plan the menu, the food, decorations, services and events. Just keep in mind that it's a lot of work but if you have a passion for it it could even lead to a full time business.
Bartending
Before, during and after the Holidays numerous catering companies need additional Seasonal staff.
Bartenders make excellent money during these shifts often times with tips on top.
If you're personable, outgoing and can stand on your feet for a long time this could be the gig to line your pockets with extra cash.
Take Holiday Photos
Some photographers charge $150 per photo session. If you're not a professional photographer but have some experience and good equipment why not charge less and book back to back sessions?
You could go to your client's homes or have them come to you, or book the shoot at a fun, festive sight on location. Don't forget the hot cocoa!
Get Paid To Take Pictures While You Travel
Sell Crafts
Do you crochet, knit, make dry pressed flower designs, ceramic dishwear, jewelry, or anything else by hand? People love homemade gifts for themselves and to give to others.
Some Etsy shop owners make 6 figure earnings selling homemade goods online.
If you don't already have your own Etsy shop think of opening one or sell at the next local Holiday craft, flea market or Church Fair.
You can even sell on Facebook marketplace, Shopify or Ebay.
Decorate
Wouldn't it be fabulous to have someone decorate your house or even the Christmas tree for the Holidays? I know some people still love to do this themselves but others, myself being one, just don't have the time or energy or inkling any longer.
You could charge by room, or even have special decorating packages that you offer.
Outdoor decorating services would be extra!
Related Post
70+ Interesting (& Bizarre) Ways to Make Money
Transcription
Moving away from the Holiday type services there is always office style work to be done around the Holidays. If you have the time you could take on some additional work by transcribing.
SpeakWrite is a company that has competitive wages.
The average typist makes $300 per month and the top $3000 per month. You have to pass a typing test and have a Windows computer. No Macs or tablets unfortunately.
You can take the test here.
Do Surveys
I know everyone talks about doing surveys but not all of them are the same. And some of them do pay quite well. The two I recommend the most are Swagbucks and InboxDollars.
These survey companies are totally legitimate and are one of the fastest ways to earn some spare cash in your free time.
Related Post
How to Earn $100K a Year Selling on Amazon FBA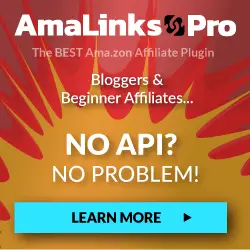 Related Post
Get Paid For Things You Already Do
Perform Errands
If you are a person who enjoys being on the go, then doing quick errands can be a perfect way for you to earn money quickly.
These are errands such as delivering food, medical specimens, important mail and or package delivery.
There are many types of tasks, and you can choose what you want to do and generally work around your schedule.
You can deliver food through companies like UberEATS, Shipt and Instacart.
The companies like TaskRabbit, Gigwalk have other types of tasks for you.
This type of work is great if you have a very flexible schedule and free time.
Use Ebates
I adore using Ebates. I've been using them for about ten years now. It's kind of a no brainer because if you're going to be shopping anyway then why not get paid for it right?
Especially around the Holidays every little bit counts. It feels good getting something back after spending so much.
Shopping with Ebates is so simple, you can either shop online or download the app and shop at the store. They participate with all the major retailers. It's completely effortless and you get cash back on every day purchases.
They reimburse you via PayPal.
Sign up today and they'll give you $10!
Pet Sitting
I hate to see people's pets getting neglected over the Holidays:( Often times they have to go to a kennel or just get thrown out of their daily routine with all the hullaballoo going on.
If you love pets, the Holidays are a great time to earn some extra money and sign on to be a Pet sitter.
There are numerous companies most likely in your area or you can sign up with Rover.com fill out some information, have your profile up and get booked.
Teach English
Online teaching is one of the easiest thing to do especially if you have prior teaching experience. They pay up to $20 per hour or more. But even if you are just a native English speaker, there is a good chance you can start a good side gig by teaching conversational English to children in China through websites like VIPKID. The teaching requirements are minimum.
All you need is a nice personality, be able to speak clearly and concisely, have a good internet connection, a quiet space, a working computer and be available at the times they need you.
In addition you can…
Start Your Own Blog!
Now blogging is not a quick or easy way to earn quick money but it certainly offers unlimited passive income, financial freedom and tons of flexibility!
Here's the complete blog to biz road map!.
Looking for more ways to earn an income on or offline?
Check out my HUGE list of even more resources for on or off line work:
70 Interesting and Bizarre Ways To Make Money! 
1,000+ Companies Hiring Remote Workers Now
Sign up for more ways to save, build a profitable living online and grow your digital business the right way from the start!
https://socialbuzzhive.com/dev/blog/2019/10/05/2018-3-13-how-to-earn-100k-a-year-selling-on-amazon-fba