Last Updated 10 months by Emily Standley-Allard
In today's competitive online atmosphere, you need an edge to stand out. Have you thought about niche blogging as part of your SEO business campaign? This can be a highly effective tool and ensure that you are able to get the benefits that you want from your marketing and promotion. You could even see results from Google with a higher ranking if you complete this tactic the right way. Niche blogging is a way to enhance your SEO and your bottom line at the same time. 
What is Niche Blogging?
Niche blog articles will be written around a particular topic. This topic is going to be based on the top interests, desires and views of your audience. The trick is to ensure you know for certain what your audience is interested in and that it is providing them with real value.
It has to be something that they truly are compelled to read and suits their interest perfectly. Otherwise, it's not going to have the impact that you want or need and frankly, will be a waste of time. 
Let's explore the right ways to approach niche blogging for SEO purposes. 
How to Master SEO Once and For All
Determine Reader's Interest 
The first step is to make sure that you are aware of what your readers are interested in.
Again, this will vary greatly but it should be related to your business offerings. After all, if your business is mainly about how be a successful social media manager, or making your mark as an influencer or branding your business why would you choose to blog about something completely unrelated? It will throw your reader off balance.
Related 
8 Important KPIs to Track for Better SEO Performance
Complete Social Media MicroInfluencer Handbook
How to Be a Social Media Manager in a Month
The Importance of Branding Your Small Business and Blog
Finding the right topic that a reader will love can be tricky. However, there are a few ways to do this.
One of the best options is by having a search bar on your website.
Then you can go to Google Analytics to find out what your readers are most searching for when they visit your site.
You can then build blog articles around these particular topics.
The benefit of doing this is that it guarantees that you will have a base of readers who are already interested in your content. Alternatively, you can explore similar sites to yours and look at the articles that have proved to be popular. 
Pay particular attention to articles that have viral potential and may have been shared on social media multiple times. 
Feature promotions targeted to niche 
If you're running promotions, you need to make sure that these are targeted to your specific niche. It's important to match these up, otherwise the content and the promotion is going to be jarring.
This could deter the reader and it could also create issues with the Google algorithm. Instead, you should build articles around promotions related to your niche or vice versa.
Either could prove to be an effective strategy for SEO.
Related Posts 
SEO Strategy Guide for Beginners
5 Deadly SEO Mistakes To Avoid
How a SEO Audit Can Grow Your Business Drastically
Don't Be A Victim Of Amateur SEO
How to Crush Your Competition Even as a New Business or Blog
How to Monetize Facebook For Your Business
Again, you need to think about the promotions that are going to be relevant or of interest to your target reader to gain the greatest results and benefits here. 
SEO research 
You do need to make sure that you are completing keyword research properly.
This will ensure that your niche blog articles are optimized for high quality performance. It will also help guarantee that people are searching for the topics that you are blogging about. 
So, how should you approach SEO research?
When you have found your niche, you should be using the Google Keyword tool, Jaaxy or SEMrush and checking the terms and keywords associated with this particular topic. 
You will then have the best chance of attracting a larger audience and increasing traffic to your site. 
As well as targeting specific keywords (words related to your keywords) with your research, you should also approach niche content with semantic keywords as well as keyword categories related to your niche. 
This can help you approach SEO in a way that reduces your marketing competition. 
Furthermore, it's useful to base niche content around questions that your audience is really looking for answers to. 
Part of the reason for this is the increased reliance and focus on voice-controlled devices. 
Read!
How To Optimize Your Blog for Voice Search
This allows users to search online with questions, rather than typing in a shorter keyword or term.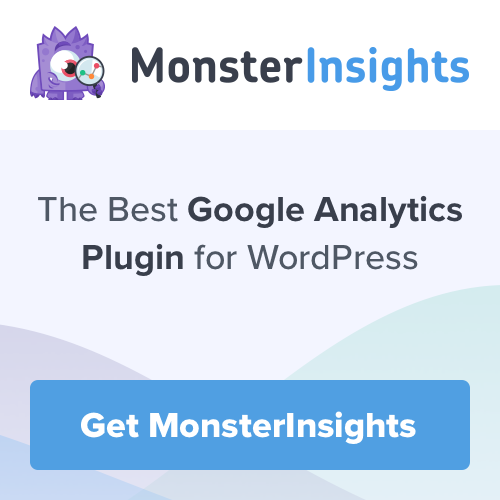 Finding and connecting to niche audiences 
You should look for ways to make sure that you are reaching a niche audience and connect with them. One of the best ways to do this is through guest posting. 
Related Posts
Why You Need to Guest Post for More Traffic
Blogger Outreach vs. Guest Posting for More Traffic
Copywriter vs. Content Writer – Which Do You Need?
The Secrets to Getting Sponsored Posts on Instagram
You can reach out to different blogs and websites for guest post opportunities that are connected to your niche target. 
You can then make sure that that post links back to your own website where users will find more posts connected to the topic as well as promotions.
Or, you can think about exploring social media. There are various groups and forums set up around niche targets so promoting your content here could be an effective strategy. 
Reddit is particularly popular for niche topics. The trick is here is once again value. 
You can't just join and start promoting. You have to become part of the community and be a valued member of the group. 
You can then engage with potential readers. 
Related Posts
40 FREE Facebook Groups To Grow Your New Blog
Ultimate Checklist To Promote Your Blog Posts
The 20 Best FREE Tools to Grow Your Blog Quickly
25 Ways to Make Insane Money With Social Media
Competitor Reach
Finally, you need to make sure that you are narrowing down your niche. This will help you reduce your competition by identifying the companies that are your greatest rivals.
There are a variety of tools that you can use to do this including Buzzsumo or Semrush. 
Alternatively, a Google search will prove effective as well. Ultimately, you can use these tools to find fresh content topics, new target keywords and new channels for engaging with your audience. 
As you can see, there are a variety of steps that you should take to ensure that you are going to get the greatest benefits of niche blogging in terms of traffic and profits. 
But what happens when you start to use this tactic? 
One of the first benefits is that you will be providing more value to your users. This is going to ensure that they stay on your site for longer which is going to help decrease your bounce rate. 
That, in turn, will help increase your ranking. 
Also by offering more value to customers and potentially even businesses, you will be able to make sure that you are increasing your authority. 
This is also likely to occur because quality niche blogs could attract interest from both promoters as well as businesses back-linking to your company site. 
Related Post
HOW TO GET MORE BACKLINKS TO RANK HIGHER IN GOOGLE
7 Tips for Creating a High Converting Landing Page
Create Infographics, Presentations and Reports Easily
We hope this shows you why niche blogging could be the very best option for you when exploring ways to enhance your SEO in today's competitive atmosphere. 
Sign up for more ways to get more traffic to your website and grow your business online!