Last Updated 9 months by Emily Standley-Allard
Plain and simple, a professional website audit is designed to grow your business, discover where you need to make improvements and overall gives you the professional edge you need to stand out from the overwhelming sea of competition online.
We all know that expression 'love is blind.' Sometimes you just know there are problems with your website that need to be improved upon but you're just too close to get an objective view.
You're struggling to get results, and time and time again you keep tweaking and making little changes here and there to your website just hoping that maybe this latest thing will do the trick.
There's a really simple answer to your problem.
Oddly enough, many small business owners don't want to take the time.
A professional website audit is an easy and inexpensive fix that will give you an immediate and crystal-clear view into the changes you need to make to start growing your traffic and moving your business ahead.
Despite many positive outcomes that a website audit can offer there are some business owners who are a little hesitant about the idea.
Some folks don't want to hire a professional but prefer to take the hard road of 'trial and error.'
FACT – A website audit doesn't take a big effort, is affordable and it doesn't take up any time if you have a professional do it for you.
FACT – Twenty-one percent of business owners face low website traffic[2], which poses a significant challenge for their online presence. This can impact their ability to attract and retain customers, as well as their revenue and overall success. In today's digital age, having a well-performing website is crucial for businesses, and addressing this issue is essential for success in the competitive online landscape. – Forbes.com
NOTE – Some pros are now offering website audit DIY Templates so you can perform your own website & SEO audits. This may seem like a good idea to some. But…let's ponder this.
To me this is totally missing the point of what a website audit should be all about.
Now, I understand some of you may actually want to take the time to figure it all out but just remember that this will take copious amounts of precious time away from your multiple daily tasks.
Small business owners' tasks are never ending.
Between responding to emails, texts, providing social media updates, creating content on multiple platforms, deciphering analytics, studying the latest animated graphics, researching, management of new VA's, billing clients, learning new technology and keeping up with SEO AND software updates, and learning new algorithms, creating digital content and putting together webinars…it's a struggle to find he time.
Sometimes you just need to HAVE…IT…DONE.
Because even with a DIY website audit template, you're just checking off boxes. But how do you even know if you're fixing everything correctly?
With a professional website audit, you'll still receive the insights and understanding of what your website requires. And moving ahead you'll know the actionable steps you need to take to perform necessary tweaks to improve things.
What it offers you in the end will be so valuable to your website and its future success.
To help persuade you of the value of a professional website audit, here are some of the top 5 reasons why you really do need one to grow your business online and be successful.
Make Better and More Informed Decisions Going Forward
When you get website audit carried out, your content will be assessed for its quality and relevance. The audit will assess each and every component of your website, allowing you to understand what your website is doing well and what it needs to perform better.
These insights, delivered by the audit, will help you make more strategic decisions about where you should take your website next to attain your specific goals.
Do you want more sharing of your website? Increase your traffic? Derive more income? Sell more products or services?
When the content improves and is based on decisions backed up by the insights of experts carrying out the audit, your audience will notice.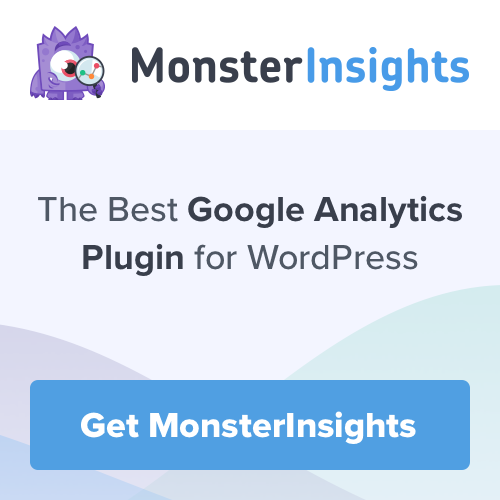 Focus Your Efforts and Save Time
One of the worst things a website can do is try to appeal to everyone.
No website is ever going to do that, and that's why focusing your efforts on a particular niche is so important.
It avoids an unstructured, scattershot approach that'll result in a disinterested audience.
One of the biggest mistakes I see many website owners making is trying to be all things to all people.
They create posts on numerous, scattered, unrelated topics, (from beauty to recipes) which dilute their branding efforts and confuse their readers.
A professional website audit matters in this regard because it'll tell you where your focus should be, and which focus will yield the best results for your business.
This focus will not only improve your website's outcomes but also save yourself a lot of time, and as a business owner you know how important that is.
If you can spend less time on your website but improve the reception your content gets among your audience, this results in increased shares and profits.
Stand Out from the Crowd
A website audit helps your business differentiate itself from the rest, and that's something that's never been more important.
There's nothing more crucial nowadays than being known and recognized in an extremely saturated field.
The number of active website owners is on the rise (1.13 BILLION – according to Forbes) and for your content to stand out, it needs to be strongly optimized, and 100% tailored to the needs of your audience.
Whether it's auditing the topics addressed, your keywords, the frequency you post, your social media marketing plan, your backlinks, or your overall bounce rate, the website audit assesses a multitude of components to help you focus your energies moving forward.
When you write with confidence, and from an informed position, there are fewer detours on the path to success.
This is essentially taking the time to fine-tune your website and addressing the issues that will improve its performance.
Making that happen starts with having your website professionally audited by someone who can target your goals and objectives.
Get the Ultimate SEO Strategy Guide
Bolster Your Branding
Striking the right chord with your branding and online image is key.
A professional website audit can help you create more cohesive images and UX designs that people can really identify with.
Things like your logo and any slogans you use will be assessed for their appropriateness, and changes will be recommended that help you to convey the right ideas and right messages to your target audience.
And if you're missing taglines, slogans, and branding essentials a professional website audit is the necessary first step towards putting those things in place.
An audit can contribute to a more positive, authentic, and streamlined online image. It guarantees that your logo and slogan accurately convey who you are and what your website is about.
You do have a logo, tagline or slogan, right?
Additionally, it can ensure that your collective activities support your vision; so that you garner the attention you desire and deserve.
In the end, it'll help you underline your vision and zero in on your audience right away.
The Importance of Branding Your Small Business and Blog
Work Smarter Rather Than Harder
If you feel like your hard work isn't helping you reach your goals fast enough, a website audit can change all that.
One of the most important things an audit will do for you is teach you the proven strategies necessary to help you reach your goals in the shortest possible amount of time.
You don't have to keep feeling around in the dark any longer; your audit will give you clear advice on what to do in order to achieve the things you want to with your business.
Why guess your way to success? A website audit can teach you proven strategies to reach your goals faster, with less frustration and less trial and error.
It's a simple case of being able to work smarter rather than harder.
CLICK HERE FOR A PROFESSIONAL WEBSITE OR BLOG AUDIT
Find the Experts and Let Them Help
The definition of insanity as I'm sure you've heard is doing the same thing over and over and expecting a change.
How's that working for you? Sometimes, business owners are in that place because they are trying too hard to tweak things that just don't matter.
A website audit pares down the integral components of the website and highlights how you can change those troublesome aspects.
Think of it this way. Most of us writers recognize the importance of having another pair of eyeballs on our work when writing and publishing a book.
We know that hiring a professional with a trained eye can help us avoid embarrassing mistakes, enhance our efforts, and provide for a more polished image.
Well, the same holds true for a website audit.
A professional architect might be retained to create beauty, functionality, and comfort for homeowners and their visitors.
The architect's industry-related knowledge and skill set would highlight problem areas, expand and create a customized design, while offering suggestions for the perfect living space.
And just as you want your house to reflect your taste, interests, and attention to detail, your business deserves this, too.
What a Website Audit Improves
Design and Functionality
The Effectiveness of your Branding Efforts
Information Gaps in your Content
Level of Engagement
Monetization Opportunities
Technical Issues and Glitches
Website Audits Answer the Plaguing Questions
How am I perceived online?
Why is no one signing up for my opt-ins/subscriptions?
Where is my traffic?
What is my 'brand'?
How can I monetize my website?
How do I compare to others in my niche?
What are my strengths and weaknesses?
How can I save time and money on the site?
Can I do something to maximize my productivity?
How do I reach my target audience?
Related Posts
9 Types of Blog Posts That Make the Most Money
How Ecommerce Copywriting Will Boost Your Sales
Top 10 Mistakes New Bloggers Make
How to Earn Money and Traffic from Pinterest
How To Optimize Your Blog for Voice Search
Conclusion
Don't take on a website audit yourself.
A proper audit can improve your bottom line, grow your business, help you make wiser decisions.
Now that you know and understand the worth of a professional website audit, all that's left to do is get out there and have one carried out on your website to improve your online business.
The process won't take long but you'll certainly learn a lot about your website that'll help you improve it and its fortunes going forward.
Contact me today for a professional website analysis and audit to carry out this work for you to grow your business.
The benefits your website and business will experience as a result will be immeasurable.
Book a Complete Digital Competitor Website Analysis and Audit Today