Last Updated on
Prevent Avoid Being a Victim of Amateur SEO in 2020
You know that saying 'Don't mess with Mother Nature?' Well unfortunately when it comes to your website, SEO and Google, it behooves you to heed the same warnings.  Google Ranking penalties are issued to websites that Google feels are manipulating the Search Engine Page Rankings (SERPs). You may find your site has suffered a sudden drop in rank. Now this may be the result of black hat SEO and foul play, or there may a be another less sinister reasons for your disappearing act on Google. Either way, here's how to avoid being a victim of amateur SEO.
This post contains affiliate links. For more information please read our disclosure. 
'Google rarely bans websites using a manual penalty, but may issue Google ranking penalties (algorithmic penalties) for websites it feels are trying to manipulate Search Engine rankings'.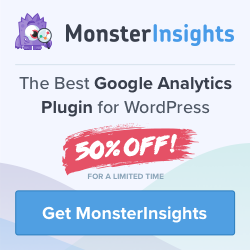 Try to stay calm.
Before you go into panic mode, start hyperventilating and send out a search party to find your missing ranking, read on to find out why your website may have taken a sudden dive on Google.
Resource – Team SEOworks.com
The worst possible thing for a blogger/website owner is to be penalized or even *gasp! banned by Google for being a victim of Amateur SEO, ugh!
Don't let this happen to your site.
Take the preventive steps below to keep this from happening to you.
This can happen to people who are very familiar with SEO! 
Scroll down and watch the video by SEO master Neil Patel to see the 3 deadly SEO mistakes you definitely want to avoid.
But first familiarize yourself with three different kinds of SEO providers:
The experienced SEO agency. These companies have a genuine interest in the companies they work with. They are looking to build a long-term business relationship and deliver a return on investment. Lots of analytical data, conversion tracking and measurable results should be expected when working with one of these providers. It is good sign when your SEO agency wants to win just as bad as you do.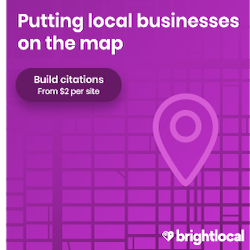 The SEO company that doesn't know any better. There are a lot of SEO companies that outsource everything they do. Be aware! Since they aren't actually performing the work they have zero control of the campaign and are at the mercy of the providers, who aren't always delivering the highest quality work. They may not mean to deliver amateur SEO but how can they possibly know if they themselves aren't performing and monitoring it?
The SEO provider just looking to collect money. These are the SEO companies that will tell you anything you want to hear. Want to rank number one on Google for the keyword "Google" within 72 hours? Not a problem! Heck, if you're willing to wire your money right now they'll even throw in a 'special prize package!'
Bloggers and businesses that aren't familiar with the current SEO landscape and focus solely on budget/price will get burnt which winds up costing a lot more in the long run than it would have if they just went with an experienced, initially more expensive SEO agency from the beginning.
When it comes to SEO, always go with quality.
Semrush is an all in one SEO toolkit I use that can monitor your site for analytics, keywords, backlinks and more.
Here are four reasons amateur SEO is more expensive than professional SEO:
1. Link audits aren't cheap.
Let's compare a poorly performing website to a car that isn't running well. How do you fix it? First, you need to find out what is going on — look under the hood, so to speak. A link audit involves inspecting all of the inbound links coming to a website and identifying the toxic ones. There are several automated software solutions on the market, but they aren't always accurate.
A thorough audit needs to be done manually and by someone that understands what he or she is looking for. It is a very tedious and labor-intensive process, which is why some agencies charge several thousands of dollars to perform a site-wide audit.
Always remember that Google can (and will) penalize you for trying to game the system, and doing so can make it impossible for you to rank for any search engine term. Google can even ban you from ranking in the search engines completely.
Resource – Smartblogger.com
2. Complete link clean-ups are even more expensive
If the link audit turns up a lot of toxic links, they have to be removed. Google allows webmasters to disavow backlinks that are believed to be harmful and out of their control. It isn't that simple, though. To stand a chance at regaining rankings a solid effort to manually request the removal of links is required.
Google makes it perfectly clear that it expects the website owner to make a valiant effort to clean up unnatural links and not just simply upload a list via a disavow file. This is a very time-consuming process that involves reaching out to each website owner and requesting that they remove the links, hence the reason why some SEO agencies charge between $5,000 and $20,000 for a complete link clean up.
So with that being said…never purchase links. They may get you traffic for the short term but you'll lose out ultimately on all the ranking you gained and you'll be right back where you started! 
To Put Your SEO on AutoPilot Go HERE 
Update – May 2020 Google Algorithm Update
More Articles
12 Social Media Mistakes Entrepreneurs Make
SEO Strategy Guide For Beginners
5 Deadly SEO Mistakes to Avoid
Beginners Guide to Social Media Tactics
How to Monetize Facebook for Your Business
How to Market On Pinterest – The Ultimate Guide
21 Tactics to Increase Website & Blog Traffic
3. Penalties can make website traffic disappear overnight.
Back in February of 2011, Google penalized Overstock for offering discounts to schools that placed anchor-specific links on their websites. Overstock was MIA from the first page of Google's search results for a period of two months. It estimated that its revenue was impacted by as much as 5 percent, which is a substantial amount of money — all because of an instant drop in website traffic.
The majority of business owners that approach my company for an audit after their traffic drops used low-quality SEO services.
4. De-indexation of your website can ruin your brand.
What would you do if your website didn't show up in Google search at all? Imagine no traffic coming from Google search. Zero. Nada. Zilch. If Google determines that a website doesn't meet its quality guidelines, it will remove it completely from the search results. Yikes!! 
You can read Google's webmaster guidelines for complete information.
If your SEO is in the hands of a company that is using low-quality spammy techniques, black hat SEO, either knowingly or unknowingly, you are putting your brand at great risk of disappearing from Google search entirely.
Don't let this happen to you!
The Good News- Don't panic ….
It's all good … you have invested a lot of time and perhaps money in your website, created what you think is great compelling content, focused on your QUALITY link building and now you're reaping the returns of your investment and your website is steadily climbing up the Google ladder.
However, one day you check your Google rankings, you have had a sudden ranking drop and your page #1 ranking is no longer to be found … now what?
If you're doing all the right things and following Search Engine guidelines, there is no need to panic that your Google ranking has had a sudden ranking drop. The first thing you need to do is check whether you have been banned altogether, also known as a "manual penalty." The easiest way is to install Google Search Console on your site and check the messages tab to see if you've been the target of a manual penalty. Another possible way to diagnose a penalty is to do a site search by typing in – site: www.yoursite.com and see if Google returns any results.
Have you been a victim of amateur SEO? If so, how did you recover?
Let me know in the comments below!
Your website and blog should be your #1 marketing asset!
If your website isn't performing up to par go here for an SEO Audit.
We'll reveal why your site isn't showing up high and come up with an actionable, detailed strategy to help!
Learn how to put your SEO on AutoPilot
More Articles 
How to Make Money Online – The Laptop Lifestyle
Wealthy Affiliate Vs Affilorama
Launch Your Shopify Store for a 6 Figure Business
The 1 Million Dollar Blogging Recipe
How to Find a Profitable Niche for Your Online Business
SEO Strategy Guide for Beginners
Beginners Guide to Social Media Tactics
Get Monsterinsights for a crystal ball outlook on where and how people are finding your website right from your dashboard!