Side Hustles That Pay The Rent!
Side Hustles are an amazing way to earn extra money. I turned my side hustle – blogging, into my full time gig! More people are working freelance/side hustle jobs nowadays to make ends meet. Why? Because they're flexible, pay decent rates, don't require an extraordinary amount of technical skill or a degree and can be done part time or full time at almost any age! And I'm not talking about typical survey sites, even though there are some definite legitimate ones that do pay really well. Below are 20 side hustles that can help you earn more money to pay off debt, put towards a future vacation, education, an emergency savings fund or even turn into a full time career.
This post contains affiliate links. If you make a purchase we will receive a small commission which will be of no additional cost to you, helps us keep this blog running, and we thank you. Please read our disclosure for more information.
How I Learned to Make Over 5K Per Month With The Freelance Toolkit Side Hustle Course
Stella & Dot
If you are into cosmetics, apparel, accessories and free beautiful jewelry and want to earn cash from home, you'll love promoting the products from Stella & Dot.
They feature the very best in affordable and well made products in everything from cosmetics/beauty, jewelry, accessories, and fashion lines from top designers and others.
Stella & Dot is unique in that each of their styles are created by women and for women. You can start in minutes, sell what you love and you don't have to host any parties!
Earn up to 40% in sales, and get paid weekly. Plus! Get 50% off accessories in your first 30 days! They also have cutting edge tools, you get a personal website and a mobile app to manage your side hustle from anywhere, anytime. Pretty cool!
Get cash money doing what you love! Learn more here!
Market Research
Market research is a great way to earn money. Just Google "market research" for your area and see what companies you can sign up with. There are companies searching all the time in various demographics for whatever they are looking for. If you qualify for the research study you can earn some decent extra cash.
I once made $200 in one day using a certain type of dust cleaning product and having the researchers come and see how I cleaned my house with it. Kind of a strange thing but well worth it! I would of done that every day if I possible and my house would of been dust free! I also made $20 in 5 minutes answering simple questions through the IQ app.
Sell Online
Ebay or Swap.com – Selling on eBay is super easy especially with the mobile app. You simply upload some pictures, add a good description and sell. Ebay is especially great for History or collectible items.
You will make more money on these types of items selling on eBay than you would at a garage sale for certain. You can even shop some garage sales for collectibles and sell them on eBay to make a profit! I once bought a pair of Hummel figurines for $15 and sold them on eBay for $45!
Retail Arbitrage – Read how this couple made $30,000 re-selling Trader Joe's Everything But the Bagel Seasoning!
How to Make Money Buying and ReSelling Online
Swap.com makes it easy to sell gently used clothes, shoes and children's toys. They even send you a label and box. You can set your own price or they choose for you. Sometimes there's even a wait list.
Learn How to Create Passive Income  – Etsy Printables to Sell Online
How to Earn $100K a Year Selling on Amazon FBA

Mastering the Art of Affiliate Marketing
Food Delivery 
***May be a little risky now with the Covid-19 pandemic***But people still need food! And you may get some great tips! Just make sure you're healthy and use the proper protective gear!
If you want to get out of the house and enjoy a fast pace Ubereats is a great option. Having food delivered is getting more and more popular nowadays. And if you're in one of the cities that participates you can make some good money on the side! You don't even need a car. You can even deliver with a bike or a scooter!
AirBNB
If you have a spare room in your house or a vacation home, consider renting it out on AirBNB. Your guests get screened and you can choose the amount of time you choose to do it.
Someone I used to know rented out part of his house for extra income. He had no mortgage and made a killing.
Take a look at these posts for more ideas and hundreds of companies that are hiring remotely in all niches and experience levels!
70 Creative Ways to Make Money On and Offline
How to Find Legitimate Remote Work in Any Niche
Online Sales
If you always wanted to set up your online shop or are gifted at creating homemade items like accessories, jewelry, handbags, electronics, tee shirts, scarves or even wigs consider selling on Etsy or Shopify.
There's no better time than now!
A guy named Benny Hsu started his tee shirt company with Shopify and made a profit of 100K in one years time! 
Here's a post to get you started!
Launch Your Shopify Store in 6 Steps
Organizer 
Love to organize? Get some business cards, some fliers, create your own website and Facebook page and start your own part time Organizing business.
I once paid a kid from Craig's List $300 to organize my garage. A lot of folks are willing to pay to have you organize all their stuff that they just don't have the time to get to. Believe me, it's worth it.
Task Rabbit
Lots of odd jobs to be found on Task Rabbit.  Anything from yard work to furniture assembly to picking up dry cleaning, you can set your own hours/rates and choose your own tasks.
Build Websites For Others 
Every business in the world needs a website!
Create a DIY website, you can use Wix, Weebly, Webflow, WordPress or Shopify and promote it on social media as an added paid bonus and get them started!
7 Website Essentials You Can't Afford to Ignore
How to Save Time Designing Your Website/Blog

Sell Images
Shutterstock. If you have a passion for photography you can upload photos to Shutterstock and people will purchase your photos to use on their blogs, websites, marketing materials, etc.
Photography. If you're really good at photography, you can offer your services to families, weddings, graduation parties, and more. With everything being digital these days you can easily email them their photos. Or charge extra for developing the photos.
Sites That Pay You For Your Images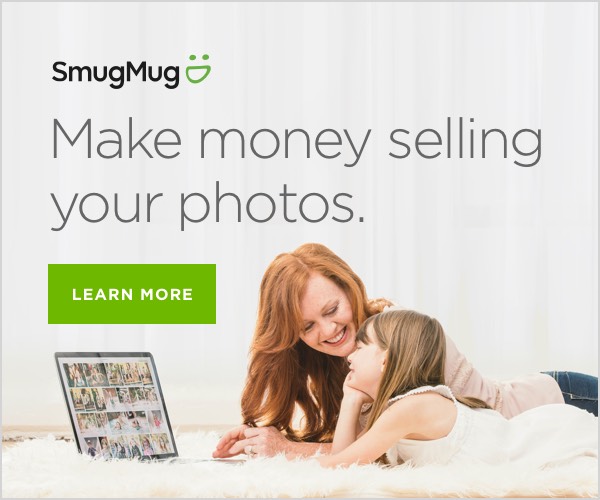 Fiverr gigs sell like hotcakes! If you have the ability to write, proofread, edit, design websites, understand WordPress, have graphic design skills, edit resumes, copywriting, virtual assisting, social media consulting, writing music, Voiceover acting, give relationship advice and so much more – you can make money from Fiverr!
It's called Fiverr because that's the lowest price the gigs are but people make thousands of dollars working part and full time on Fiverr selling their services.

Hospitality
Culinary 
If you are known for making particular dishes, put your culinary expertise to work! Now is a great time to start a food blog!
If you love to share recipes you can start a food blog and make a side income through affiliate marketing and sponsored ads.
Holidays, celebrations are a particularly great time to share recipes to people. With today's social media there are limitless ways to spread the word about your goodies!
I had a healthy food blog that brought in side income and I recently sold it for 4x profit!
How to Start a Successful Food Blog
Blogging
Blog.
Speaking of blogging why not start your own blog about a subject or passion you love!
It is not a quick solution for money but the upside is that it has the potential to be a LIMITLESS income producer.
The great thing about a blog is that it is like a storefront for you to make passive income 24/7/365.
It is work in the beginning but the payoffs are well worth the time you will put in.
There are bloggers who earn between $500 and $150,000 per month on their blogs.
Which one will you be? Here are 18 guides that helped me become a 10K per month blogger:

Master Guide to Blogging for Profit
Become a Virtual Assistant 
This is an awesome flexible career that let's you get paid remotely to do various administrative tasks from the comfort of your home.
If you have a home office with a computer, printer, fax, smart phone, Zoom, apps etc. this can be easily accomplished.
You can do various projects for people via your computer.
Here is a list of over 500 companies that seek remote workers in many different industries.
Legitimate Sites That Hire Remote Workers
If you go to Facebook their are tons of legitimate groups that post jobs all over the world for Virtual Assistants. Here's a great one that connects Virtual Assistants with Clients from all over the globe:
Pet Sitting
Rover. If you're a doggie lover like me and so many others I highly recommend Rover.
Even though a lot of folks are home right now this crisis is sure to pass and not everyone is working from home. People will always need help with their fur buddies.
They are one of the most, if not the most renowned online pet sitting services. I've sat several pups through Rover and it's been a wonderful experience. The platform is thorough, detailed but easy to use.
The Rover referral program is also a great service so you can earn money by referring others to use this service, whether by having Rover sitters watch their pets, or by becoming a Rover sitter.

How to Make 6 Figures Selling Digital Products Online
Online Rewards
Ebates. I've been a member of Ebates since 2008. I've gotten back thousands of dollars already from the program. How is this a side hustle? Well what I do is promote Ebates on social media and my blog to others.
Whomever signs up for it (it costs nothing extra if you do choose to sign up under my link) then I get some money back. In turn you can do exactly the same thing.
I promote it because it's an incredible program. If you shop online it's a must for you. Why would anyone not want to get money back from major retailers that they're already shopping with?
I've earned over $250 with Ebates every time I shop online.
Social Media Management
I started out doing social media management for companies in CT and made an excellent income doing so.
I even created a course how I made money from social media and grew my business!

Mastering the Art of Social Media – Scale, Grow and Monetize Your Business!
If you're interested in becoming a social media manager yourself and making up to 75K per year take my friend Jenny Weg's course.
She gives you all the ins and outs of how to manage social media accounts for businesses, plus all the nitty gritty financial stuff behind it. Social media is something you can do from your home part or full time!
Every business around the globe needs an online presence to stand out and is seeking qualified help with social management. They simply don't have the time to tackle it themselves.
If you have the skills to promote a company on social media you are a much needed asset!
How To Become a Social Media Manager in a Month!
Pinterest Virtual Assistant Side Hustle
With millions of blogs starting every year Pinterest virtual assistants are more in demand than ever!
If you want to train to become a Pinterest virtual assistant I highly recommend Gina Horkey's Pinterest Virtual Assistant course that will train you in no time to be on your way to earning more than $50 per hour working from home.
Skip the commute, germy office, the nosy co workers, office gossip, going to work in the snow, arranging for childcare, elder care, petcare, calling in when you're sick etc.
And with millions of bloggers out there on Pinterest nowadays it's one of the most flexible and lucrative careers you can have! 
How to Earn Money and Traffic From Pinterest
Sell Printables
Did you know you can sell $900 of printables in a weekend?
This course by Cody and Julie of Millenial Boss can show you exactly how.
They specialize in teaching people how to launch and create printables on Google docs, Canva and PicMonkey.
Many bloggers do extremely well selling printables on Etsy, on their blogs or locally. Some make up to TWO MILLION A YEAR!
I believe there's a wait list now because the course is so extremely popular but give it a shot!
How To Create Your Own Printables to Sell On Etsy
Conclusion
We're all living in a precarious time right now and need to find creative ways to make a living. Whether from home or offline as you can see there are many ways to accomplish this. We are definitely not limited with our technical assets at hand.
The best thing I recommend is to focus on one or two and branch out from there. Reach out to me with any comments or questions and please share on social!
To learn how I make over $5K per month with Affiliate Marketing sign up for this guide:

Mastering the Art of Affiliate Marketing