Last Updated 3 years by Emily Standley-Allard
The Secrets to Earning Money and Traffic From Pinterest
You've heard of bloggers gaining massive traffic, millions of views and even earning money from Pinterest, and you want to know the secret. How do they do it? Pinterest is a major search engine that is growing fast and furious. And not just the beauty/fashion, home, foodie and health niches. All types of businesses are on Pinterest now and for good reason. For those who don't see what all the buzz is about here are some incredible stats:
This post contains affiliate links. For more information please read my disclosure.
Pinterest Amazing Stats
Total Number of Monthly Active Pinterest Users:
200 million 
Number of Pinterest Users from the US:
75 million
Number of Pinterest Users from Outside US:
100 million
Total Number of Pinterest Pins:
50 billion+
Total Number of Pinterest Boards:
1 billion+
Are you seeing profit or traffic from Pinterest from your blog?
If you answered "no" to this question, I've got good and bad news for you. The bad news is something is amiss. There are crucial strategies that you need to be applying to get results.
But the good news is, you can start right now!
And by the end of this article, you'll understand what you need to do to start getting more traffic and more money from Pinterest.
For a complete guide how to set up your Pinterest account and get the most out of it read my Pinterest Marketing Guide Here:
How to Market On Pinterest – The Ultimate Guide
Meanwhile I've got 5 specific quick tips for you, and they are as follows:
1. Create Your Own Original Content to Pin.
Did you know that over 80% of pins are repins.
That means that if you are just repining everyone else's content it's unlikely you're going to get anywhere. But if you learn how to create valuable visual content of your own, you have a virtual army of people waiting to circulate your pins and get you tons of exposure.
If you're saying to yourself how can I create all this new content on a daily basis and spend time pinning it, that's where helpful tools like Tailwind autoscheduler comes in.
You can set up pins in the draft section and have them ready to go for the whole year.
Tailwind's made it even simpler with their SmartLoop tool.
How to Use Tailwind's SmartLoop for Pinterest
So what is valuable visual data?
Anything from a videos, to Infographics, even an image of intriguing copy or quote on a colorful background works.
Create Infographics, Presentations and Reports Easily
In fact, the simpler the better.
Want to see a huge surge in traffic? Give something away in your pin.
Have an optin, a cool new tool, template or app to share?
A resource of Printables, Calendars, Checklists, Schedulers? How about a Media kit? Promote it in a pin and link to where they can sign-up or go to get to download it.
How to Become a Successful 100K Content Creator
Even if you're not the creator, you could write up a great post about the resource and how you are using it so that you can still get people to your blog. People LOVE pins like this.
IMPORTANT: Make sure to edit your pin and ADD A LINK after uploading an image to pin from your computer. This is one of the most common mistakes that I see. So many people miss this step and it results in zero traffic. If the image is not pinned from a website, Pinterest defaults it to a dead link until you add one.
[convertkit form=1198770]
Common to popular belief, it is useful not just beautiful information that wins on Pinterest. In fact, tutorial pins see a 42% higher click-through rate than the average pin.
People love to learn. But beyond that, people love to store and share helpful information. Think about what kind of information your audience would find valuable and make some pins out of that!
How do you create pins?
You can easily do this on Canva or PicMonkey. Any photo editing tool makes it simple. Save a design you like as a template and you can use one style over and over just switching up the colors and text and tweak the design here and there to make it fresh.
Here's an amazing program that will have you designing click-worthy pins that get you traffic without spending all your time creating them!
Pinterest Popular – Next Level Pin Designs
Through my own research, I have found that teaser pins intrigue people and get them to click through at a very high rate. A teaser pin typically is just some text on top of an image or colorful background, that states what you will learn on the other side.
For example, "How to Get More Backlinks to Rank Higher on Google, or "How to Create an Epic Social Media Strategy For Your New Website."
You don't teach them anything in the pin, you just pique their curiosity.
What's great is this strategy works equally well for bloggers, product or service based businesses.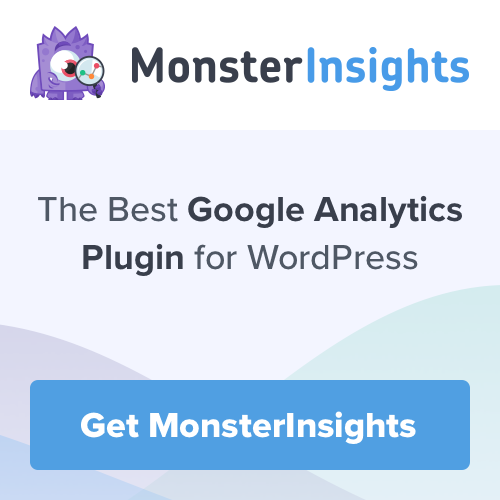 3. Focus on trending topics.
A highly underutilized technique is to incorporate trending topics into board titles or as keywords within captions. Pins featuring trending topics see a 94% increase in click-though-rate.
Relating our content, products or services to current events is easier than you may think. Tailwind did so easily by creating a 20 Epic Instagram Theme Ideas To Delight Your Followers post filled with ideas from their site to attract visitors to sign up for their auto post to Instagram services.
Blog posts could be pitched in relation to trends, conditions or general sentiments felt by the community.
What is hot in your industry right now? What is everyone talking about? Not sure? Find out by going to buzzfeed.com.
Do you know all the powerful marketing strategies that you are using in other areas of your business? They definitely work on Pinterest too. Did you know that featuring a "call to action" increases the engagement (repins, comments, likes) of a pin by 80%?
Time to start including "click here," "comment below" or "repin this" in every caption. You could even include a CTA in the actual image of your pin. Don't wait and see if your followers can figure out what you want them to do. Just tell them!
SPECIAL TIP: Pair that CTA with a link in your caption and you've got referral traffic magic.
5. Host a Contest on Pinterest.
Wedluxe magazine is running a contest on Pinterest where you could win a free night at the Four Seasons Hotel in Toronto just by following them. This drives a huge increase in traffic and followers.
Don't you want to get in on that same kind of action? Just make sure you follow Pinterest's guidelines.
Host a contest where participants must either pin content from your site or repin pins you already have on Pinterest that link back to your site.
Truth is, there are a lot of great ways to structure contests on Pinterest.
You can look at brands like California Wine Club, HubSpot, or Stella and Dot to get some better ideas.
You Must Follow The Rules 
Pinterest is known for its creative content, and its contest rules are designed to go along with that mission.
Brands that violate the simple rules may find themselves in trouble.
When Cole Haan launched a Pinterest contest in May 2013, they could not have foreseen it would catch the attention of the FTC (Federal Trade Commission). – Socialmediaexaminer.com
What is crucial is that you get other people to share pins that promote your site with as many people as possible. To aid in that pursuit, your pins should feature content such as I have outlined above.
The winning participant should be someone who has created the most overall exposure. For example, their board has the most followers, or their pin has the most re-pins.
Follow these 5 tips and you are sure to see your traffic from Pinterest increase. Statistics don't lie, and I've given you some simple yet extremely effective ways to create compelling content that will create crazy exposure for your business.
Now you know what was missing, and what you need to do to start leveraging Pinterest as a major traffic source for your site.
Pin at the right times
Rich Pins matter
Make your website "Pin ready"
Repin your best-performing pins
Ensure your content is consistently awesome
It's like having your own personal Pinterest coach showing you exactly what to do to create the top pin styles you need to get more traffic and get people to click on your pins!
How to Make Money on Pinterest
Now that you already use and love Pinterest, why not start using it to earn some extra cash? If want to start leveraging the power of Pinterest to start earning the monthly passive income you need to read this!
And no, you don't even need a blog! You don't need a website or even need to write blog posts month after month to promote your affiliate links… Instead, you'll be promoting your affiliate links directly on Pinterest! All you need is a Pinterest account and a love for pinning.
So how do you monetize Pinterest? Naturally you will need to pin lots of interesting images that relate to niches in which you may have items to sell or you which you are an affiliate for. But keep in mind your demographic. If you're pinning lots of images of items unrelated to your niche people will get confused and leave your board.
Affiliate Marketing Strategy Guide For Beginners
You need to go for fashion, beauty, and all things related to home decor, health, weight loss and fitness. Weddings, clothing and food are some of the most popular niches on Pinterest and most product pins from these niches are things that you can get affiliate links for.
But you need to behave like a typical Pinterest user in order to develop credibility and above all, don't do anything that'll get you shut down! Don't create a spammy board!
You should grow your audience first, gain some trust and add only products that you find interesting and worth buying. If you pin everything you see that's marketable you will be quickly seen to be a spammer and lose any chance to profit from your efforts.
Follow these 5 steps to create a profitable board on Pinterest:
Name your board like a landing page but cloak your links (you can use tiny URL or pretty links)
Add a helpful description that describes your items accurately; use all space available for good copy
Pin at least 25-200 products on each of your Pinterest board
"Like" your board on Facebook, tweet it, share it often but not too much!
Create some social bookmarks (digg.com, medium.com, mix.com, feedly.com etc) pointing towards your Pinterest board URL
Check out more details here with this step by step eBook by super blogger Dale Persons who shows you the exact formula for making money from Pinterest here!: