Last Updated 9 months by Emily Standley-Allard
Backlinks! We all need them to rank our webpages and businesses higher on Google and major search engines. Reaching out to high domain authority blogs can take an enormous amount of time, expense and effort. However, Google still determines backlinks as the major indicator of the authority and quality of a website. The more backlinks you have, the higher your pages will rank in search results. There's many forms and variations to successful outreach link building and the good news is, it doesn't have to be so time consuming or complex.
Plenty of services offer to get backlinks for you and it sure sounds appealing but you must be careful. You can get penalized by Google for this. Then you will lose whatever ranking you currently have and be at square one all over again.
The post contains some affiliate links. Please read my disclaimer for more information.
Let's take a look at some of the ways we can build proper backlinks and try and get the best ones for your site in order to rank higher in Google.

What is a backlink?
Backlinks are one of the most important facets of SEO.
A backlink simply put is when another website links to your blog.
Now you don't just want any ole' scammy website to link to yours, do you?
What do backlinks do?
Backlinks have several purposes depending upon whether you are the one linking out or the one being linked to.
Some of the main reasons for backlinks are:
They send traffic to your site

When you get a backlink from another blog you will get traffic from that blog as people click through to read the article.

They make your blog seem really important

A backlink is a lot like an endorsement from another blog

They provide new resources for readers

When you link out to other blogs it gives your readers new information. Don't be afraid to link out a lot as it shows that your posts are well researched and valuable sources of new information.

They get your noticed by the owners

When you link to another blog and someone clicks through that click shows up as a site visitor in statistics programs. This is a good way to get other blogs to notice your blog and should form a valuable part of your blogging strategy.

They help you rank better on Google
Google uses all these factors to determine how your site ranks. Resource – backlinko.com
Domain Factors
Page-Level Factors
Site-Level Factors
Backlink Factors
User Interaction
Special Google Algorithm Rules
Brand Signals
On-Site Webspam Factors
Off-Site Webspam Factors
This post is just a starting point for anyone who wants to delve into more research about backlinks.
But for the time being let's focus on how to earn backlinks for the purpose of ranking high on Google to get traffic for your site.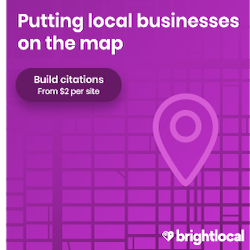 How to get more backlinks to rank web pages higher
1. Produce quality content that stands out
We all know it's a good idea to use your target keywords with content and intent that is geared towards your niche and target audience. The other part of that is that Google looks for content that is relatable but also valuable and exciting. Something slightly different and not the same old duplicate, boring content.
This is one of the best ways to get backlinks and have your blog shared. I recently commented on a top blogger in one of my posts, sent her out an email and she added my post to her blog.
This is a great way to get reciprocal traffic!
If you look at other big, popular blog sites like Nichehacks.com their articles are filled with helpful links.
This not only gives the readers more resources but it also gives them more promotion.
Just make sure you always tweet out to the owner that you've mentioned them in your blog. Do this for 20 minutes 5x per week and your blog will get more traffic for certain!
Here's an unscientific traffic pie chart from iwillteachyoutoberich.com – The thing is, it's pretty darn correct!
3. Explore local options to rank higher
Many states and local cities or townships have websites or online magazines that regularly feature local businesses as a way to support and encourage them.
Sometimes you can find a way to get mentioned by creating some content that helps their website.
If your business or blog is related to another that you would like to add your blog link to reach out to the owner. It's quite possible you could submit an article to them and they will share it.
And keep in mind that links from government websites are very valuable from an SEO standpoint.
Try the Best Backlink Builder to Improve Your Traffic Now
Find Websites in Your Niche You Want a Backlink From
Look for website with resources pages that are specifically related to your topics.
Next contact the website owner.
Send out an email something to the effect like this:
Dear xxx:
My name is xxx and I am the Co-Founder of xyx, and a longtime reader of your publication. I noticed that we publish similar type articles and wondering if are interested in collaborating to build your audience.
I provide content marketing and online business tools for brands and influencers. I am reaching out to you as I think that our product would be a great fit for your blog and provide much value to your readers.
I have attached our press release, traffic, DA score and several media links if you would like to know more about us.
Please let me know if we can work something out and I look forward to working with you.
Simple and to the point and relative to my blog.
Hint – you can also mention a broken link or a redirect that shows the reader that you are indeed paying attention to their blog.
Free Tools to Check for Backlinks
There are also amazing free tools out there that can check your backlinks as well as your competitors!
This is a super handy tool to see who your competitors are getting back links from, what their top pages are, keywords and how they rank.
Simply input your URL right here and SEMrush will reveal everything:
Related
Get High Quality Backlinks to Outrank Your Competition
Why Your Blog Needs Guest Posts
How to Start a Million Dollar Blog in 5 Simple Steps
SEO Strategy Guide for Beginners
4. Collaborate to host/develop something with another blogger
If you follow entrepreneurs like Gina Horkey of the HorkeyHandbook.com and Kristin Larsen of believeinabudget.com you'll notice that they've partnered up to promote How to Become a Pinterest Virtual Assistant together.
This is a really clever idea because both individuals then go their own way and promote the event to their own audience which has the double effect of building interest for the event and also tapping into the other audience's readers.
What's more, this type of event helps internet business people succeed and, as such, they are much more likely to link out to the event or the people that helped them.
Try and think about something that is missing in your niche and then make contact with another blogger who might be interested in teaming up with you to either develop it or just promote it.
Often if you've already done the hard work and are willing to give naming rights to someone else you can get a really big link.
6. Write valuable content off-site to improve rank
A lot of SEO advice is aimed at improving the content and optimization of our own blogs – and rightly so – but we should also spend a bit more time creating content on other sites.
For example, we all know that guest posts can be important in this respect (although the advice has changed somewhat) but there are a lot of other options that can really help to build backlinks.
There are sites like Medium.com and thriveglobal.com that have an original articles section where experts write about topics in depth.
You can, of course, include links to your own blog in these but the main advantage is getting in front of other bloggers and site owners who might link to you if think your stuff is really good.
Make sure to also share on LinkedIn and share on mix.com (formerly stumbleupon) as they really favor long form content and well crafted stuff seems to do extremely well and sometimes even gets picked up companies.
7. Should You Buy Backlinks?
Categorically across the board I cannot stress enough that my answer is no, no and no!
5 Deadly SEO Mistakes to Avoid
Buying links seem to work for some folks but not for the long run.
These sites get hit with penalties and the rankings go right down the tubes.
So for the long haul, if you want a long term, sustainable blog the best way to build links is to do it with the natural outreach methods above.
More Articles
The Ultimate Guide to SEO Copywriting for Affiliate Marketing
The Best FREE Tools to Grow Your Blog Quickly in 2021
How to Make Money Online Without a Website
How t o Avoid Being a Victim of Amateur SEO
Why Your Blog Must Have Guest Posts
Important Reminder About Using Spam Links in Articles – From Google Webmaster
Lately we've seen an increase in spam type links contained in articles referred to as contributor posts, guest posts, partner posts, or syndicated posts. These articles are generally written by or in the name of one website, and published on a different one.
Google does not discourage these types of articles in the cases when they inform users, educate another site's audience or bring awareness to your cause or company.
However, what does violate Google's guidelines on link schemes is when the main intent is to build links in a large-scale way back to the author's site. Below are factors that, when taken to an extreme, can indicate when an article is in violation of these guidelines:
Stuffing keyword-rich links to your site in your articles
Having the articles published across many different sites; alternatively, having a large number of articles on a few large, different sites
Using or hiring article writers that aren't knowledgeable about the topics they're writing on
Using the same or similar content across these articles; alternatively, duplicating the full content of articles found on your own site (in which case use of rel="canonical", in addition to rel="nofollow", is advised)
When Google detects that a website is publishing articles that contain spam links, this may change Google's perception of the quality of the site and could affect its ranking.
Sites accepting and publishing such articles should carefully vet them, asking questions like: Do I know this person?
Does this person's message fit with my site's audience? Does the article contain useful content? If there are links of questionable intent in the article, has the author used rel="nofollow" on them?
For websites creating articles made for links, Google takes action on this behavior because it's bad for the Web as a whole.
When link building comes first, the quality of the articles can suffer and create a bad experience for users.
Also, webmasters generally prefer not to receive aggressive or repeated "Post my article!" requests, and we encourage such cases to be reported to our spam report form.
And lastly, if a link is a form of endorsement, and you're the one creating most of the endorsements for your own site, is this putting forth the best impression of your site?
"Our best advice in relation to link building is to focus on improving your site's content and everything–including links–will follow (no pun intended)".
– by the Google Webspam Team
In regard to 'no follow' links – According to Google:
When people want to link to your website they are asking for a 'do follow' link rather than a 'no follow' link.
Nofollow is an HTML attribute that is added to links. It tells Google that a link is not trusted. It was originally designed to combat blog comment spam. It evolved for use on advertising links and for user generated links that couldn't be 100% trusted. – Source Searchenginejournal.com
"When nofollow was introduced, Google would not count any link marked this way as a signal to use within our search algorithms. This has now changed.
All the link attributes — sponsored, UGC and nofollow — are treated as hints about which links to consider or exclude within Search.
We'll use these hints — along with other signals — as a way to better understand how to appropriately analyze and use links within our systems."
We could argue whether or not no follow links are directly beneficial for SEO until the cows come home. The overall feeling among experts is that they do not have any direct impact on rankings but they do provide brand exposure, referral traffic and other off site signals that do help your rankings in the search results. – Source Searchengineland.com
Looking for a more bulletproof backlink building strategies? Check this out!
The folks at Rhino Rank will help you to develop a link building strategy and implement it in a way that will guarantee long term organic traffic and revenue from your most important digital assets without risking nasty penalties.
Build Back Links Effortlessly with Rhino Rank
Conclusion
Proper link building back to your website or blog will bring you the long awaited traffic your business desperately needs to survive and thrive in this competitive landscape.
Grow your traffic, your business and your revenue by getting your site ranked higher online today!