Last Updated 9 months by Emily Standley-Allard
Even if you're a talented web designer finding new web design clients is not always so easy, especially at the beginning. There's a lot to take on, a lot to learn, and a lot to do. What is the best way for beginner web designers who are looking for work to find their next web design clients? It's a competitive market out there, so here are our top tips for finding clients as a newbie web designer.
This post contains affiliate links. If you make a purchase we will earn a commission at no additional cost to you and we thank you. Please read our
disclosure
for more information.
Finding web design clients can be tricky. But finding gigs and building relationships with clients doesn't need to be such a daunting undertaking.
Let's start breaking down the process so you can get working!
5 Steps to Get Web Design Clients
#1 Build Your Website
The way we see it, every web designer, whether freelancer, employee or owner of a web design business, needs their own website; rather than just having a Facebook page to market from.
Whenever a prospective client takes an interest in your work, it's likely to assume that the first thing they'll want to see is your website and samples you've created. Your own website is the perfect place to show case your best work.
The last thing you want to happen is for a prospective client to search for you on Google, struggle to find your website, and then choose a different web designer instead. The best way to avoid this type of scenario is to invest a lot of time and effort into designing your website.
Once your website design and SEO are in good shape, your prospective clients will hopefully be impressed with what they see.
Now for some practical tips, planning to create your first website can be quite simple.
If you're not familiar with the world of WordPress — getting a domain name, finding a site host, etc. You can learn all about how to set up a WordPress site with this video tutorial and post from Elementor.
Related Post
How To Start a Blog in 5 Simple Steps
Elementor by the way, is what I use to easily create all my web pages. And believe me I was nothing near being a professional website designer or developer.
Once you've set up the main foundation, you'll move onto the next step:
Setting up the website design process, both visually and functionally. The optimal (and easiest) way to do this is by downloading plugins, such as the Elementor Page Builder and Yoast, for designing your site, and optimizing SEO.
How to Embed Videos into WordPress
You may find it helpful to see Elementor's series of video tutorials that shows you exactly how to download the Elementor plugin and start using it to design each page and post on your site.
After you finish this, your website should be up and ready to roll, and you can finally start doing what you need to do to attract your new clients.
#2 Gather All Your Website Design Paperwork
A website proposal is a written agreement between the service provider (in this case, you, the web designer) and the client. It's similar to a business contract.
In this paperwork you'll address your mutual expectations with the client about what work you will provide them, how much it will cost, etc.
In practice, how do you know what to put into your web proposal, especially at the very beginning of your web design experience?
Before you start drafting the actual proposal, a lot of research is required of you, the web designer.
This will include the following steps:
An in-depth interview with the client
The client's objectives
Evaluate your abilities and expertise
Evaluate your resources and materials
Evaluate your availability
In a recent Elementor blog post, How to Write Great Design Proposals, they delve into greater detail of all these steps involved in the research needed for your proposal.
In this masterclass episode, you can learn everything you need to know about what goes into a website work proposal: thorough research, how to compose the proposal, pricing, and so on.
Write up a Sample Contract
Next up, you'll start the real business side of things: writing up a sample contract.
Every service you provide must have a written contract backing it up. This will only work in your favor. The key benefits, as we see it, in making sure you have a written contract before taking on any web design project are as follows:
It saves you time
It saves you money
It saves you aggravation
When you're first starting out as a freelance web designer, the task of writing up a web design contract can seem daunting, to say the least. But it doesn't need to be that way.
We recommend taking the following steps when writing up your contract:
Have a clearly defined statement of work 
This is a crucial section of your contract because, as the saying goes, the client (customer) is always right. If you don't know what the client is expecting from you, it's very possible that he won't be satisfied with your work once you've completed it.
A statement of work also enables you to understand and clearly define the scope of the project (to avoid scope creep) what the time frame for completing it (well) will be.
Streamline the review and approval process
One thing you definitely want to avoid is sending the client a substantial amount of work that you've done, and then not hearing from them for ages. Once your contract specifies the number of days the client has to review designs and get back to you, you can avoid delays and miscommunications that result in projects that fall through the cracks.
Protect yourself in the case of project termination
There are many circumstances that could cause a project to be terminated. This could be in the hands of the client (his decision to terminate) or by an unexpected event that isn't in their control. In either case, including a clause in your contract which protects you from losing your income in the event of project termination is a must-have.
Protect yourself from copyright infringement
In the relationship between a web designer and their client, one example of copyright infringement could take place is if a client pulled a photo or visual of yours off of a Google image search and included in the assets to go on his new website.
If this happens, you will want the legal grounds to protect your digital property? And make sure you maintain the ownership you're entitled to.
Consult with an attorney and designate a legal jurisdiction near you and address it in the contract
In the worst case scenario, there are situations where a web designer and their client have a conflict or disagreement, and end up in a situation where one party sues the other.
Grab These FREE Legal Templates
If you are the party being sued and haven't designated a legal jurisdiction in your contract, you may end up having to travel to the client's (the party filing a lawsuit) legal jurisdiction of choice. This is certainly not a situation that you want to find yourself in.
For these reasons, you'll also want to consult with an attorney before finalizing your contract. It's always good to have an expert make sure that you're protecting all of your rights and aren't risking being in trouble later on.
Or! If you don't want to do all this yourself you can grab these website legal bundle templates created by an attorney that gives you peace of mind and covers 100% of everything you need from A-Z. 
Related Post
#3 Create Your Brand Identity
Why It's Important to Build Your Personal Brand
Personal branding is a key ingredient for any web designer who wants to excel at their craft.
Why is this the case?
For starters, creating a personal brand is about forming your identity as a designer.
It's how you stand out among the crowd, and differentiate yourself among the competition.
The way we see it, your branding is:
How you present yourself to your ideal audience
The image you put forth
The thing that makes you unique and sets you apart from your competitors
The value in what you offer as a web designer
A visual representation of all the items listed here
When prospective clients are searching for a web designer to build the website of the dreams, they're going to want to look for a designer whose style and personality matches the type of website the client is looking for.
So, finally, what exactly is a brand identity for a web designer? What should it include?
If your design work and personal style is well represented by bright colors, bold fonts, etc., your website might be very appealing to, for example, an independent organic beauty company may be looking to market their products with a minimalistic, stylish theme.
They'll probably be more drawn to your brand style than to a designer whose website uses a funky, techno color scheme with a animated logo for instance.
Both brand styles are great in their own right, but each of them represent a different type of design personality.
You may know that you'd be a better fit for designing a website that displays chic and elegant products, rather than a rock and roll band.
If this is the case, choose the branding style that fits your personality and design samples, so you can really connect to what your future clients will need.
Related Posts
The Importance of Branding Your Small Business and Blog
11 Website Essentials You Can't Afford to Ignore
How to Identify Your Niche
Focusing on your niche audience can make it considerably easier to find web design clients as well as help them find you.
So how can you figure out what your niche should be?
First of all, what interests you? Are you a seasoned online shopper with a lot of experience in E-commerce? Are you a California wine-enthusiast who likes designing websites related to fine wines and aperitifs?
Aiming to find website design projects that are related to subjects and industries that you're familiar with can be a game changer for two reasons (among others):
You may already have contacts or communities in your areas of interest that can refer you to clients (testimonials are really important at this stage).
Your design projects will almost always be stronger if they're connected to a topic that you're interested in and/or passionate about
This is also a good thing to keep in mind when creating your web design portfolio. Choose projects, even sample projects, that are connected to things you have knowledge and experience in. The results are bound to be stronger, and you'll enjoy the process more, too.
Tapping into communities built around a niche you've identified, such as E-commerce, for example, can teach you a lot about the types of clients you're targeting.
Let's say, for example, that you're really interested in building websites related to beauty and E-commerce.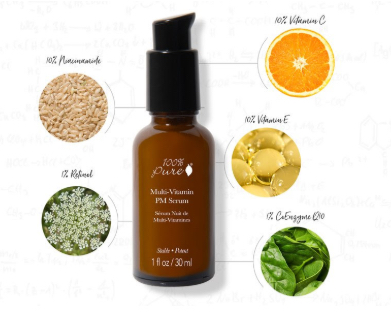 You then decide to join a Facebook group built for owners of beauty retail store owners who use the group to share tips and experience about the industry.
If you're exposed to the topics they're discussing and the challenges they're commiserating about together, you may have a better understanding of E-commerce website trends, what types of personalities work in the industry, what kind of store owners are struggling and what kind are more successful, and so on.
Getting first hand exposure will give you a strong advantage for understanding the type of clients you're looking to meet and build relationships for.
Related Post
#4 Leverage Social Media Communities
The more you spend time building your presence as a web designer on social media, the more your career will thank you. Web designers spend tons of time communicating, sharing expertise and work samples, and most importantly posting projects they're looking to hire for and recommending fellow designers.
In the online world we live in, one of the best ways to meet the people you want to work for is to communicate with them and connect with their peers.
Just make sure you do your due diligence and get plenty of references before attempting to hire anyone online!
There are lots of scam artists out there!
Facebook is especially resourceful for web designers and freelancers in general because of the groups that people create, whether they're region-based, topic-based, or just general web design groups.
They're open to people anywhere in the world, often people you would never come across if it weren't for a social network such as Facebook.
You'd be surprised at how many recommendations and referrals web designers get on Facebook, where word of mouth spreads like wildfire.
You can follow influencers, meet people in the niche you're looking to tap into, and more.
Even if at the beginning you're just an observer reading discussions that people are having, you can learn so much about what's going on in the industry, what the web design market is like, and how you can dive into it.
Related Guides
Ultimate Guide to Being a Paid Social Influencer
The traditional use for LinkedIn is recruiters and managers posting jobs that they're looking to fill. But this platform is growing in popularity for entrepreneurs and freelancers seeking employment and networking opportunities.
It's a great way to get your name out there, you can connect with tons of professionals, even if they're not necessarily looking to hire freelancers in the near future.
You can market yourself as a professional web designer, post links to your projects, post articles (either ones that you've written or ones that you've read and find inspiring), and create a real following.
Reading articles and content shared by others in your network is also helpful, so you can stay connected and familiar with web design trends, and even create sample projects based on what you see is popular. The opportunities are endless.
LinkedIn Groups are also great. Similar to Facebook groups, you can join and be exposed to very niche discussions that other professionals are having. Knowledge is power.
Related Post
From hashtags to influencers, Instagram offers huge exposure that you can learn from, and that can build your brand  once you build up a following.
You can show off your work, share real photos and visuals that let people get to know you both personally and as a professional.
Related Posts
99 Designs is widely popular for designers and businesses.  It's an ecosystem where web designers, graphic designers and more can do several wonderful things:
Showcase their work
See other designers' projects for inspiration
Search the open job board for full-time job openings
Get hired for web design projects
So much more
Because the essence of what 99 Designs was created for is to be a place where designers exchange their best work, either for community-building, competitions, learning from influencers, blogging and so on, their content addresses the exact needs of what web designers need to grow their career.
Creative Market is another community built exclusively for designers and creative artists, geared at letting them showcase their best work.
Creative Market is a great place to put your projects in the spotlight. You can upload every visual element you've created, and gain credibility and prestige as a true web design professional.
It's even a great platform to use as a portfolio that lets you upload your projects and then refer potential clients to them. If you're just starting out as a web designer, posting your work on Creative Marketplace is a great way to get your feet wet and start building your online design presence.
Even if you still don't have enough material to create a full-fledged website with a substantial number of projects you can post your design work to Creative Market as you finish them, and once you have the resources (time and completed projects), you can devote time to your personal website and portfolio.
It's a great place to network and let other Creative Market users know what you're all about as a designer.
Related Posts
How To Earn Money With The Creative Market Partner Program
#5 Start Searching for Gigs
Getting to Know Freelance Marketplaces
The creation of web designer marketplaces such as Elementor Experts, FreeUp Freelancers, Fiverr etc. have changed the professional landscape for web design freelancers.
So much so that 73% of freelancers look and find jobs on freelance marketplaces.
Over the past few years, these marketplaces have become a staple for businesses looking to hire freelancers, and a go-to option for independent professionals looking for web design projects.
Freelancer marketplaces, in fact have introduced a new era to borderfree business collaboration, as freelancers can do work for clients on opposite sides of the globe, no matter the timezone or location.
Related Post
Understanding the Client's Perspective
Clients looking to hire use freelance marketplaces because it makes the recruiting process significantly easier.
100 Reasons To Hire A Freelancer to Outsource Your Work
Marketplaces often have high acceptance criteria where their profile and portfolio have to be accepted by website authorities or admins, so clients can be assured that they can rely on the designer's credentials and capabilities. Saving time on the hiring process is a huge incentive for business owners.
This process actually works in both the client's and the professionals favor, since the client knows he'll be working with someone trustworthy, and the professional has gained a level of credibility for their future gigs.
I personally am NOT a fan of Upwork. I think they take way too much, it's really hard to get gigs, and they force freelancers to compete with those willing to charge the lowest prices for far too much effort.
There are other platforms I find more worthwhile and pay freelancers what they deserve – FreeUp Freelancers is one.
Elementor Experts is our newly launched discovery network for web creators. It's a platform for designers, marketers and developers to showcase their work and get hired for projects. And the signup process is super simple and easy.
Once you create a profile, you fill in some quick details about yourself, select the languages you can work in, check off the services you provide, and add projects to your portfolio.
Once you cover these bases, you'll become available for web design freelance gigs.
Until clients start contacting you on the platform, they recommend using the time to add more and more sample projects to your portfolio.
The more work samples you have, the better. Prospective clients always want to see what kind of work you can do and how experienced you are in the field.
As noted earlier I am not a fan! The sign up process for Upwork requires more work and effort (and you have to apply and be accepted by the platform), the client base and number of job listings are so vast (half the time posters forget about their listings) that in my opinion it's not worth the effort.
They take a substantial cut and buyers often expect to pay pennies for your hard work. Their are much better platforms to display your work.
Fiverr
 works a little differently to your average freelance marketplace — in terms of their terminology for how you present yourself to people looking to hire. You start out by becoming what they call a 'Seller', and posting gigs that you can be hired for from scratch.
Unlike more traditional marketplaces where your profile informs visitors of your the services you provide, on Fiverr you create actual gigs as if they're a product that you're selling.
You'll then become visible on their marketplace, and potential clients view your profile to see if your gig is what they need, and then they'll propose an offer for how much they'd like to pay you for what you're 'selling'.
Getting hired for projects on Fiverr requires some out of the box thinking as you're presenting yourself based on who you are and what you do, rather than showing that you meet the exact criteria that a client is looking for.
What's great about Fiverr's hiring technique is that you can take your web design profile to the next level. You have a clean slate to identify yourself in a unique light.
Rather than answering questions of what boxes you fit into, you create a complete unique identity for yourself.
An example of this could look something like "I'm a seasoned web designer. I specialize in responsive design, so I've invested a lot of projects in HTML and CSS, to make seamless, mobile-friendly websites." This can be a fantastic way to stand out among other web designers.
There's also Fiverr Pro which allows you to join the ranks of freelancers who are able to charge higher rates because they've earned a top reputation.
Now that you know exactly what you need to do in order to land web design clients, it's time to get going!
There are so many resources and tools that make it much easier for you to gain the credibility you need and meet the right people.
Keep in mind that slow and steady wins the race, so it's sensible to take on simpler projects (that are also easier to get hired for) at the beginning and gradually widen your work scope to more advanced projects with higher demands.
Every design gig you land counts towards the next one and builds up your solid reputation.
How to Manage Your Online Reputation
But this also doesn't mean that you shouldn't consider every freelance job you're offered.
Choose your clients wisely, practice good customer service, and invest yourself in those that appreciate the value of web design, and that you can envision long term relationships with.