I highly advocate having your own website or blog however, if you're still learning about web design, deciding which theme you want or you're simply not interested in building, maintaining or not up to the task of protecting your own website, there are plenty of other ways to make money online without a website.The way this is accomplished is through one of my favorite topics which is affiliate marketing. You simply place your affiliate links strategically out there and earn a percentage of a commission from them.Now, it's not so easy it sounds, there is a technique to it which is necessary to learn. And we have a great guide for that which you can get below! But once you do you can make an unlimited, passive income from just about anywhere.Affiliate marketers make thousands of $$$ in commission income each month, as you can see from a couple of examples below!
This post naturally contains some affiliate links. If you choose to make a purchase we will make a commission for the referral with no additional cost to you and we thank you. Please read our disclosure for more info.
#1: Post on blogs and forums
This is a great way of getting a taste for affiliate marketing – all you have to do is find a product you'd like to promote, then start posting on blogs and forums with your affiliate link in your signature.
Of course you should only post on blogs and forums that are relevant to the link you are promoting. After all, you're not going to get many bites for a beauty product product let's say, when you're posting on a 'surfing' enthusiasts forum:)
Similarly, you'll find that you have a lot more success if you're making useful and interesting posts and if you become a regular on the site.
Once you have established yourself people will begin to respect your opinion and will be more inclined to click on your link.
If you simply spam a blog or forum with useless posts you're likely to be banned and your posts deleted.
That would not be cool.
#2: Write a Viral eBook, PDF or Digital Product
A "viral" product is one that is designed to spread (often quickly) to a great many people – this can be a great way of getting your affiliate links out there without ever having to create a website.
You can produce a short 30-page eBook or a "special PDF report" on a particular subject.
12 Most Profitable Digital Products to Sell Online
This Blockbuster Guide to Affiliate Marketing is a perfect example.
It's a detailed guide and proven strategy that cracks Affiliate Marketing secrets and reveals amazing ways to make a passive income while you sleep without having to manage any product or deal with any customer service issues.
Win/Win!!
You don't even have to have a website to do affiliate marketing.
You'll see courses on Affiliate marketing for $150 and up but our guide is for one low price.
Check it out by clicking on the banner. 
An interactive eBook is an even more innovative idea as traditional eBooks are (if I dare say!) getting a bit dull and phased out in today's video crazed world.
Insert links to affiliate products into it, then distribute your book through whatever means you like (on online forums, publishing directories and a host of other channels)  – you could tell people that they're welcome to give it away, sell it or put it on their websites.
You can also kick it off yourself by selling the eBook on eBay, iTunes or the Amazon Kindle Publishing Program for a small amount.
**Note – if you sell on a certain Amazon Kindle program I believe they restrict you from promoting it elsewhere but check out their guidelines.
Thousands of people including myself have made a good chunk of change and created a fantastic side hustle for themselves doing this!
As long as your book is informative and valuable to the reader, rather than simply laden with affiliate ads, you will find that it does quite well.
And… if it's of an 'evergreen' content matter it can continue selling over time and you will continue making commissions from your affiliate links.
That's what's referred to as 'passive income'.

Related Posts 
How to Start an Eco Friendly Home Based Business
Beginners Guide to Social Media Tactics
13 Ways Social Media Will Sky Rocket Your Business in 2020
7 Marketing Tips for The New Age of Social Media
25 Ways to Make Insane Money With Social Media
How to Create an Epic Social Media Strategy
Love to shop and earn?
#3: Create a YouTube series
YouTube has taken the world by storm with one billion unique visitors per month. You can use this to your advantage. It doesn't take much more than a webcam/smartphone/tripod and some quirky or informative ideas to get a channel going.
That way you can add affiliate links into your description, or over your video, and convert some of that fan base into affiliate profits.
How to Start and Grow Your Business On YouTube
Just pick a popular niche and create a video series related to that topic, with a related affiliate promotion. That way, the viewers you get will be a lot more likely to be interested in the affiliate product, as they already have some interest to be watching the video in the first place.
Animoto has a super easy platform for you to create simple marketing videos for the beginner, intermediate or pro user. Vimeo is another incredibly simple one that is great for beginners as well and can even be used from your ipad.
There are two main rules for doing this:
The content must be full of value for viewers. 
If your video is obviously just there for you to make money from a link, you will get listed as spam, and your efforts will become useless. Producing something worthwhile is a lot more successful, you benefit by being known as an authority in your niche and you get the attention and respect of viewers and customers that way.
Don't be misleading! 
If your video is unrelated to your link, or your title or description claims something that isn't in the video, you are violating YouTube's policies. This is also something to avoid like the plague.
Basically, video marketing on YouTube can be a little risky, because affiliate links can get listed as spam, but the best way to avoid this is just to be up front, honest, and useful. Avoid any spammy behaviors. Some quality content options could include:
Honest, informative product reviews
Instructional videos – i.e. how to use a certain software
Topical discussions – i.e. tips for how to travel with a toddler without losing your mind
Just have one link in the description, and possibly one over the video if it's extremely relevant (such as a product review video). I would also note somewhere that you're an affiliate or that the link is an affiliate link, and contact YouTube to check that you'll be in the clear.
If your videos have value for the viewer, and that stands out more than your money making efforts, this shouldn't be a problem. It only serves you well to be upfront and honest in the beginning.
[convertkit form=1198770]
#4: Write ads or reviews for classifieds websites
You're probably already familiar with using sites like Craigslist to look for old furniture or car parts, but you can also use classifieds sites or 'affiliate directories' to promote affiliate products.
Consider writing ads or reviews for affiliate products and posting them with your affiliate link.
#5: YouTube Ads
Two popular ways to make money with YouTube videos include ads and sponsored videos. Ad revenue is as easy as connecting Google Adsense with YouTube.
If you don't have a Google Adsense account, you can sign up for one for free.
With Adsense, you'll earn a set amount for each 1,000 views your videos receive.
As you grow your YouTube audience, you may be invited to join a Multi-channel Network and the YouTube Partner Program. This offers additional promotions and ad revenue opportunities that can turn into some serious money made without a website.
Don't forget about the possibility of affiliate sales on YouTube. Channels that focus on product reviews are perfect platforms for affiliate marketing. In fact, some people make all of their online income through affiliate sales
.
YouTube Channels that Earn
Intrigued by making money online without a website by using YouTube? Some popular channel ideas include:
Vlogging – Video blogging =Vlogging. It's just like a traditional blog but you are making video entries instead of written ones. You can vlog about whatever you'd like — current events, musings, motherhood, personal finance, etc.
Vlogging is one of the easiest way to get started since you don't need anything more than a webcam and your own thoughts!
Product Reviews – As I mentioned, product review channels are easily monetized with ads and affiliate links. If you become popular enough, companies may even pay you to review their products in a sponsored video.
Read this post on how to pitch to brands which includes a sample email to send to companies:
How to Pitch to Brands and Get Sponsors for Your Blog
How-tos & Tutorials – Millions of viewers turn to YouTube each month to learn how to do everything from makeup contouring to installing a hot water heater. If you're creative, handy, or a subject-matter expert you can make money with informational videos that share your knowledge with others.
Cooking – Do you have some serious culinary skills? Show them off on YouTube and get paid for doing something you enjoy. Cooking channels can be a super niche like vegan paleo or Keto recipes or tackle cooking with specific instruments like grills, slow cookers or sushi rollers!
How to Start a Successful Food Blog
Music – If you've got some singing chops or can play any instruments, consider launching your music career on YouTube.
Justin Bieber was discovered here by the way.
Tik Tok is the perfect venue for this.
If you have a talent for making unusual voices or you have a unique voice, there are plenty of companies looking for people to do voiceovers!
Set up your profile and list your talent on Fiverr and you could have a whole new career!
For a guide to a career creating content on the web get our popular course:
How to Be a Highly Successful Content Creator
Getting traffic to your website or blog is no easy task.
You've heard the overused expression that content is King, well first you need traffic to get anyone to notice you.
That's why so many people want to know how they can make money online without a website.  
Many writers turn to the various revenue sharing sites as an easy way to start earning extra income.
Revenue sharing sites pay contributors a portion of revenue that the site generates.
Usually, this is from ad earnings but some sites offer the opportunity to make affiliate sales.
The revenue you'll earn likely depends on how many page views your content receives. It's a good idea to promote your content on social media to get as many visitors as you can.
Some writers swear that popular platforms, like HubPages, offer consistent extra income, while others insist they earn a full time living on revenue sharing sites
.
If you'd like to try your hand at earning on these popular platforms, check out:
Carol Tice, over at Make a Living Writing, offers up some revenue share advice in her article How I Earn Good Money Writing for Revenue Share.
So, what are some popular topics that actually generate income on revenue share sites? Not surprisingly, the popular topics are those that seem universally in demand:
Health & Beauty
Wellness
Parenting
Finance
Business
Fitness
Relationships
What's great about revenue sharing sites is the possibility to earn passive income.
You write the article once and can get paid over and over again each month.
Remember, when it comes to passive income, it takes some time to build up a decent stream of money.
While you might not see immediate results, after a few months you should start to notice an increase in money earned from older or 'evergreen'posts.
For those with a lot to say needing a platform to share and earn, revenue share sites
offer an easy-to-setup way to make money online without a website.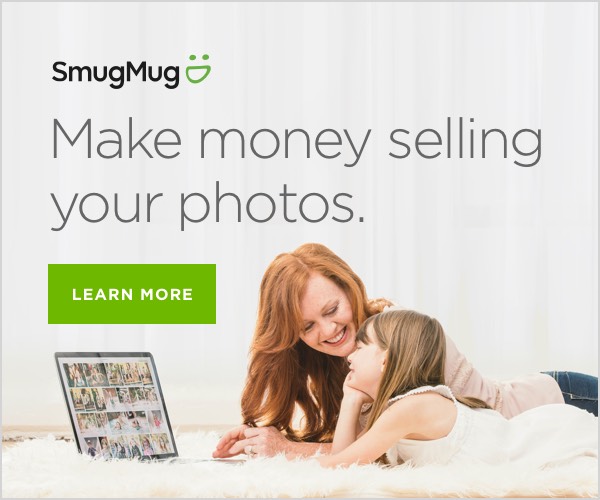 #7. Product Design
Have a great idea for a t-shirt? Think you've got the perfect drawing for a coffee mug? Sign up at a popular online site to start selling your designs!
While these companies each work differently, the basic idea is the same:
You come up with a design
You place your design on a product like a t-shirt or shower curtain
The company offers it for sale on their website
When a product with your design sells, the site manufactures and ships it
You earn a percentage of each sale
You don't have to worry about customer service, collecting payments or maintaining a website — it's all taken care of for you!
Some people have had such great success on these popular sites that they can earn a full time living designing and selling t-shirts or other items online
.
While t-shirt sites are a popular way to make money online without a website, there are other platforms like Shopify that let you sell hot items directly from the manufacturer without ever having to store any products yourself!
This process is called Dropshipping.
For this you do need a website but it's really easy and fun to get started and so much of the work is done for you it's hard to pass up on a great ecommerce opportunity like this.
Related Posts
How To Start Selling On Amazon With Shopify
Launch Your Shopify Store for a 6 Figure Business
Make Money Online Without a Website — Get Started!
While I can't stress enough how amazing it is to earn a full time living blogging or the benefits of launching a money-making site, it's also nice to know there are legitimate (and lucrative!) ways to make money online without a website.
#8: Promote affiliate products directly through pay-per-click advertisements
This method quite frankly, is not one I do myself but some people are quite successful with it.
This method involves creating pay-per-click campaigns through search engines like Google and Bing, and promoting the merchant website directly through your affiliate link.
So instead of using PPC to promote your own website, you send them straight to the merchant.
There are a number of downsides to this method.
First, with Google's AdWords in particular, there will only be one paid listing for a particular website displayed at any given time. This means that instead of competing against other advertisers for one of eight spots on the page, you're competing for just one spot. If you bid a large amount and write an attractive ad then you might see your ad displayed, otherwise you can forget it.
Secondly, you have no control over the quality of the merchant page. Increasingly the search engines are looking at the page you're promoting and deciding whether this offers a good experience for their users. If the merchant site has little content, or poor quality content, you could end up paying a much higher amount for your advertisements.
There are always new affiliates who see this as a fast and easy way to get started, but I really recommend that you try the other methods we've introduced first.
But that is just one method.
If you opt to use Skimlinks or an ad network like Monumetric even better! With Share-A-Sale, you can set up affiliate links and monetize from thousands of merchants by using your social media sites and your You Tube channel without your own website.
You can use Skimlinks or Monumetric even if your content only lives on another platform such as Facebook or Pinterest.
If your content is only on one of these other platforms, in the Skimlinks sign-up form, simply provide any website URL for your site address, and then note in the comments section the other platforms where your content lives.
For more suggestions and best practices for using affiliate marketing on social networks, download Skimlinks' Social Media Guide.
Resource – Skimlinks.com
You can also earn money from Pinterest by posting affiliate links without having a website!
Learn more details in this post:
How to Earn Money and Traffic From Pinterest
#9: Work For Amazon Mechanical Turk
Now, robots can't do everything – there are some jobs only humans can do.
This can take a long time and I think there are much better ways to earn an online income but some people make some extra spending money from it.
Amazon Turk is a market place for work that requires human intelligence.  It was created by Amazon based on the idea that there are some things that humans beings can do much more effectively than computers.
Such tasks include selecting objects from a picture or video, writing product descriptions, transcribing audios, or searching data details.
Companies or developers that need tasks done can assess Amazon Turk's market place of workers.  Tasks are known as HITS (Human Intelligence Tasks) which are questions that need an answer.
It can take a while to do all of these tasks but they do add up and you can make money from the comfort of your home while doing so. Read about how it works here.
You can try this method but you will earn more money daily with an unlimited income funnel – guaranteed!
#10: Get Paid to Watch Videos
Get paid cash or in gift cards for things you enjoy doing everyday like watching videos, Netflix and TV shows!  Learn more here!
#11 Write Content for Others
If you have a talent for writing use that to write for others and convert it into dollars! There's a huge shortage of talented writers out there that all industries need for web content, social, ad copy, white papers, email & content marketing, scripts and much more!
Here's 115 sites that pay writers between $50-$2,000 per article!
How to Be a Highly Successful Content Creator
Lesson Summary:
In this lesson you've learned some ways of getting your affiliate link out in front of an audience without having to build a website, such as…
Posting on blogs and forums
Writing a viral eBook, PDF or Digital Download
Creating a YouTube video series
Writing ads or reviews for classifieds websites
Using Revenue Sharing Sites
Get Paid to Pin!
Promoting your own product
Building a 'Hub' one page site
Promoting affiliate products directly through pay-per-click advertisements
Watching videos or completing surveys for cash or gift cards
Write content for others
Conclusion
These are just some of the ways you can make money online without a website.
Sign up for weekly ways to outperform your competition, earn more income and grow a better business online!

Master Guide to Blogging for Profit