Last Updated 2 months by Emily Standley-Allard
Learning how to start a money-making blog was one of the best decisions I've ever made. In six short months, I'd already started to make a part-time living from my blog. That certainly beats a soul-sucking 9-6 job any day of the week! But did you know that almost 95% of new blogs fail? Why is the rate so high? The main reason is that numerous people go into blogging thinking it is going to be a piece of cake. In truth it's not. There's advice all over the internet about blogging, how to start, succeed, blogging courses to purchase, etc… but you need a solid strategy and plan. Here's how to start a money-making blog in 5 easy steps. 
5 Steps to Start a Money-Making Blog
Blogging is wonderful. It can also take over your life;) If you have a true passion you want to share, a solid plan, believe your input will help others and are willing to put your heart and soul into making a potentially UNLIMITED income then it's totally worth it! 
I've always loved to write since I was a little kid so blogging was a no brainer. I don't know why I didn't do it sooner!
Btw, if you hate writing I really don't recommend blogging:) Of course there are exceptions – The owner of The Penny Hoarder hates to write btw…and that blog makes over 30 million a year. Truth!
I didn't start out blogging with the idea of making money. Learning how to blog allowed me to be not only the creative person I've always wanted to be but has allowed me to also make a 'passive' income online, work from anywhere, set my own hours and not answer to anyone:)
Blogging has allowed me so many opportunities to express and to connect with other incredibly talented bloggers and amazing writers who inspire me on a daily basis. I know that you can do the same. 
Some bloggers have also been quite successful making money with their blogs.
Here's a post that highlights some of the top money-making bloggers:
How 37 Bloggers Earn $2K – $1Million Per Month
This Guide Will Show You the Following:
Learn how to start a blog on Bluehost with step-by-step instructions
Learn about Hosting plans and options
Get a FREE domain name with your hosting plan
Bonus tips on what to do after you start a blog
The #1 reasons bloggers fail is because they quit. Plain and simple. The key is consistency and these guides help you to stay on track in a very attainable manner. 
Here, I'm going to outline for you the very basic steps for the blogging beginner.
However, just be aware that there are a hundred little steps you can take from here to make it uniquely your own. 
First tip & very important! Do NOT get on the road to comparing yourself to other bloggers. Every blogger is unique, has a voice to be heard and an audience who wants and needs to hear it.
The second tip is to just DO IT! Analysis can easily lead to paralysis and that will get you nowhere. 
START A MONEY-MAKING BLOG IN 5 SIMPLE STEPS
Step 1 – Get Your Domain Name 
This post shows how to set up your blog on Bluehost but you can get your domain from GoDaddy, Namecheap, Squarespace, etc…
Bluehost is one of the most inexpensive with excellent 24/7 customer service, speed, safety and more. 
Your domain name is what people type into their browser to get to your website. Though it's tempting to choose something funny or flashy, pick a domain that both represents your brand and makes it easy for people to find you.
You can see if yours if available right here for free:
***Choose a .com name – it will always give you the best results***
Pick a Web Host
One of the advantages of using a hosting service like Bluehost (which WordPress recommends) is that you can purchase your domain name and hosting service from the same provider.
Simply type in your desired domain name, click on the "next" button, and the system will verify whether your choice is available.
You can also choose an alternative top-level domain from the drop-down menu. There are a lot of hosting companies to choose from but why labor so much?
I recommend going with your budget. Hosting can be as low as $2.95 a month which is an amazing deal! Bluehost has incredibly fast speeds, is safe and secure and they have one click set up with WordPress. 
Step 2: Set Up a Hosting Account and Purchase a Package
Once you have established your domain name, you'll need to create an account for your hosting package.
Enter your personal information into each field and then scroll down to the package lists (Basic, Plus, or Business Pro) and choose an option that fits your budget and service needs.
Prices vary across hosting providers, but most offer add-ons, like extra security features, tools to boost search rankings, and site backup.

Check the appropriate boxes and scroll down to enter your billing info.
Take a moment to read through the terms of service, cancellation policy and privacy notices, then click the box to confirm you agree.
Follow the on-screen instructions to create a password, and BOOM, you are ready for step three: installing WordPress.
Note about WordPress.
When I talk about blogging on WordPress I'm referring to the self-hosted platform WordPress.org not WordPress.com.
If you wish to monetize your blog, make money from it, and run a business then you have to choose WordPress.org which is the popular CMS platform most bloggers use.
On the free platform WordPress.com you will NOT be allowed to advertise or monetize your blog and you don't own it.
This is a place for those who wish to have a free website to display their stories or share information with the world but definitely not to run a business.
Step Three: Install WordPress Software
If you've chosen Bluehost as your hosting partner, the minute you create a password you will be automatically logged in and land on the control panel.
Scroll down until you see the section labeled "Website."
Click on the WordPress icon.
You might see options to purchase installation helps, but that isn't necessary; just skip these extras by clicking on the "No Thanks" button.
The next screen will ask for your domain name, administrative username, and password. Enter the required information, confirm that you agree to the terms and conditions, and click "Install Now."
Depending on the speed of your system and internet connection, it will take a few minutes to complete.
It's a good idea to view your credentials once the install is done so that you can write down the admin username and password for future reference — just be sure to store this info in a secure place. You should also receive a confirmation email with this same information.
Step Four: Log in to WordPress
On the same page where you review your credentials, you'll click on the admin URL link to access your brand-new WordPress website control panel.
You can also copy and paste the URL into your browser or manually type it in to reach your website.
Enter your login credentials.
Now that you are fully installed, you should find yourself on the Dashboard, or the back-end, for your new website.
This is the service area that allows you to control what your website visitors will see when they land on your pages.

Step Five: Customize Themes and Pages
Let the fun begin! You are ready to start fine-tuning your site with your color choices, font styles, and special elements that will help you express your company culture or personality.
You can dive right in and write your first post, but it's beneficial to get to know the features and functionality of your site first.
On the left-hand sidebar, you'll find navigation links that allow you to customize your site. The best way to get to know your way around is to click on each tab and explore the options.
Browse the themes; there are paid and free options available.
Customize your theme with colors, headers, and social media buttons.
Upload photos to inspire your site visitors and add clues about your values and services.
Create your first blog post and main page content.
And that's it! You've started the foundation for your blog or website!
These five steps will have you running a WordPress website for your small business in no time — okay, about 30 minutes. Here's a quick video to recap. 
How to Buy a Pre-Made High Converting Blog on Flippa
Related Articles
15 Ways to Grow Your Email Marketing List
Best Blogging Tools Every Blogger Needs
How to Market on Pinterest – The Ultimate Guide
Beginners Guide to the Best Social Media Tactics
100 Sites That Pay You to Write!
47 Ways to Get more website traffic!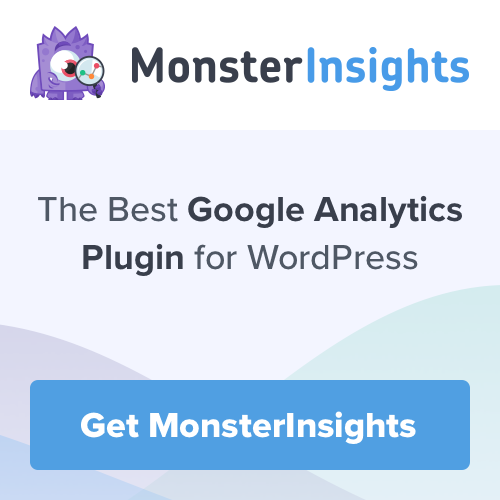 Or…Buy a Ready-Made Blog On Flippa
I would be remiss if I didn't make a point of this.
Creating a blog from scratch is hard work after all. The set up is simple enough but filling it with content and driving traffic to it is another story.
Flippa is bursting at the seams with revenue generating blogs that are available to acquire and run as your own and that's a pretty awesome opportunity. Why would you purchase a blog rather than start your own?
Well that's easy – traction.
Let's pretend for a moment that you dream of opening your own restaurant.
You start looking around at locations, researching ovens and kitchen equipment, start speaking to ingredient suppliers, read up on marketing programs, etc.
Then, amidst that research, you realize that a local restaurant is actually up for sale.
You take a look at the restaurant and they have pretty much everything that you're looking for – a great oven, a similar menu to what you were thinking, great supplier relationships – and what's more, they already have customers coming into the door – they have recognition! They already have cash flow!
Case in point:
How a 3 Year Old Blog Sold on Flippa in 5 Days for $43,000
So, the option is yours.
You can start your own blog and work your tail off to make sure it becomes a success (let's not forget, 80% of blogs fail!) or you can purchase this already successful blog, the one that has hundreds of people coming in the door each month, the one that is already popping up of Google searches, and just change things around a bit to make it feel like your own, maybe even add a few things to help make it bigger and better.
If you're curious about all of the content sites that are available on Flippa, just click and check the sites out for sale.

Let's continue for those who are dead set on doing it all on your own.
Now…Start Writing Your Blog Posts
Here's the exciting part! Start writing your posts! I remember getting so hyped at the idea of writing whatever I wanted and sharing it with the world… BUT…here are some key points not to be forgotten – 
You are not writing just for yourself you are writing for an audience who is reading your post with the hopes of GETTING something from it.
LEARNING something from it. It must be of VALUE to them in their personal or professional life.
It cannot be all about how much you love a certain something. Just because you do others won't necessarily. There has to be a need for it. 
Bottom line…blogging is about making someone care about what you have to say.
How will YOUR WORDS help YOUR AUDIENCE attain something positive in their life?
What can it offer them?

How can you solve their pain? 
WHAT PROBLEMS CAN YOU SOLVE? Yes, you will definitely look back at your older posts and possibly cringe BUT! if you have something to offer people, that they can take away with them and they can use and will be a value in their lives they will be interested and they will want to follow you. 
Remember that acronym – WIIFM? 'What's in it for me?' Because that's what everyone who takes the time to read anything wants to know. 
Note about Blogging Niches 
When I started my blog I decided it was going to be a Lifestyle Blog. Yes, there are a lot of blogs under that title.
There are a lot of bloggers who also write about specific niches that almost guarantee good traffic and make money.
In fact, you will see a lot of 'How to Make Money Starting a Blog' and 'How to Start a Beauty Blogs', 'Cooking Blogs' 'Finance Blogs' etc. I think this is similar to deciding a domain name in that you should not waste too much time on what your Niche will be.
After all, it WILL without a doubt morph over time into what it was meant to be in the first place and if you don't start somewhere you will never know. Bottom line –
How can it be useful to OTHERS?

Show how it can BENEFIT others

Offer a VALUE

Offer a SERVICE

Offer practical ADVICE

Make a DIFFERENCE
Blogging is basically a home for many different, useful posts. And most Bloggers fall into categories:
Those who have no plan, those who have a bad plan or those who don't follow through with a good plan.
FACTS About Blogging
Blogging takes clear consistent content, dedication, and drive. As earlier noted, blogging is not easy. It takes time…if you're not patient blogging may not be right for you. 
There are some very successful and profitable affiliate blogs you can start which focus on certain niches.
Blogging can be extremely fulfilling and lucrative if the right components are there. 
6 Proven Methods to Monetize a Blog
Proper Components of a Successful Blog:
A Proper Set Up

Awesome Content (Catchy Titles, Visual images, usefulness, readable text) Doesn't have to be 'Grammar Perfect' Write as you would speak. That's what makes blogging appealing to the masses.
Make your Blog site easy to get around and read. People tend to SCAN everything they read nowadays.
Highlight 

Use bold type

Use bullets

 
Good visual images are key to your blog site. People love images to go along with what they read. There are plenty of FREE Stock photo sites that you can borrow images from. 
The Best FREE Stock Photo Sites for Your Blog
Make sure to give the photographer credit in your post or link to the image website. 
If you are creative and adept at Photoshop, by all means, go for it!  
Related 
How To Save Time Designing Your Website/Blog
Use SEO To Drive Traffic to Your Blog
Add winning configuration and useful keywords so your blog shows up easily and quickly in organic searches and is indexed properly by the Search Engines. 
Grab this guide to drive traffic to your new blog immediately! 
Add WordPress Plugins
If you have a WordPress.org site WordPress Plugins extend your blog's functionality, reduce spam, improve search traffic and increase subscribers. WordPress.org has thousands of incredible Plugins.
Top 10 WordPress Social Plugins You Need
Start a Money-Making Blog with Social Media Marketing
Market your Blog on Social Media! This is a crucial aspect. 
SEM
Banner Ads
Paid Search
Google Ads
Facebook

Buffer

Hootsuite

Instagram
Twitter
Tumblr the list goes on…
NETWORK
Join other blogging groups. Help each other. Other bloggers will link to your blog and you link to theirs! This way you can promote your work to multiple audiences. A win/win situation for all!
Related Articles
9 Steps to Create a Successful Beauty Blog
10 Profitable Home-Based Businesses
 Critical Ways to Make Sure Your Blog is Legal
Conclusion
These are the important basics and principles to get you started making a money-making blog in 5 steps.
I always follow the motto K.I.S.-Keep it simple 😉 It's very important to stay on track, be consistent and stay motivated! 
Welcome to the blogosphere:) For a complete blogging strategy and how to make your blog a success from the start check out these 20+ more guides!
Subscribe today for more great tips on how to avoid the pitfalls, gain mega traffic and build the best business online ever!