Last Updated 9 months by Emily Standley-Allard
If you're not marketing on Pinterest, you're missing out on big time traffic, and potentially millions of visitors and income to your business! Pinterest is second only to Facebook as a visual network. Pinterest, with over 200 million active users is a visual bookmarking tool where people look for and save new and creative ideas. The idea you bookmark is called a pin and add pins to different boards that you create so all the information you save is organized, so it's easy to find later when you want it. Plus, every pin you post on your Pinterest boards includes a link to the site where it originates from, so you can always go directly to the source to learn more details or to buy products.
Imagine looking through a catalog or an online store. What usually grabs your attention for an item first? The text description? Probably not. It's much more likely the visual image of the product is what grabs you.
Learn more about their live shoppable videos!
After that, you read the text to learn the details. This is the exact premise Pinterest is built on. So, you can see, just about any business could utilize Pinterest to grow their brand recognition, gain exposure, improve website traffic, heighten social media engagement and generate more revenue.
If you believe you don't have time to manage one more social media platform, consider these statistics.
• 93% of Pinners use Pinterest for planning purchases.
• 87% of Pinners have purchased something because of Pinterest.
• 72% of Pinners access Pinterest to determine what to buy offline.
• Over 5% of all referral traffic to websites is from Pinterest.
• Millennials use Pinterest just as much as Instagram.
• The median age of Pinners is 40, but most active Pinners are below 40 years old.
• Approximately 50% of Pinners have a yearly income of $50K, while
• 10% have household incomes of over $125K.
Related
The Rise of The Social Media Influencer & How to Become One
How to Start and Grow Your Business on YouTube
TikTok Marketing: Quick Guide for Marketers (2022)
How to Design the Most Engaging Social Media Posts for Your Brand
Pinterest Popular – Next Level Pin Designs
Pinterest is Playing with Live Shoppable Videos – Here's How it Works
A wide range of age groups are represented on Pinterest, and those Pinners have a tendency to make purchases.
Those same Pinners use Pinterest not only to get ideas, but they go there to make their ultimate buying decisions.
Pinterest, more than any other social media platform, can be utilized to improve brand recognition and make sales.
Pinterest is a powerful visual search engine that can be used through the computer, mobile devices, and any other internet capable device. What is special about this network is it is an image only network.
Members can create and share their collection of photos and or boards of specific photos on this network.
Each user will be able to create their own boards by adding websites, pictures, and other things that interest them or pertain to their specific business.
Different types of photos will be split up into categories such as healthy vegan recipes, blogging, marketing, fitness, photography, beauty items, fashion, baby showers, weddings, etc.
HOW TO USE PINTEREST FOR BUSINESS MARKETING
Pinterest offers a unique way to market your business because instead of going after the customers through text post and videos, you are promoting everything through rich high quality photos.
You can be very successful on Pinterest if you use the right combination of keywords matched with awesome photos compelling headlines and designs linked to your website.
Here are some hints that you need to know about when marketing on Pinterest.
Pinterest Requires PIN TITLES!
For one little part of your Pin, titles sure can make an impact!
Now that they're required on all Pins, make sure to keep SEO and keywords in mind so your titles are doing all they can to help Pinterest distribute your Pin and encourage Pinners to click and visit your site!
The good thing is that if you forget, Pinterest automatically will grab a snippet from your description but it's best if you choose a distinct, catchy headline.
And no, you don't have to go back and update all your old pins with titles. Just focus on moving ahead with the changes. Yay!
Related Posts
How to Use Tailwind's Smart Loop for Pinterest
How to Earn More Money and Traffic from Pinterest
Earn $25-$50 An Hour Being a Pinterest Virtual Assistant
300+ Pinterest Groups for More Traffic to Your Blog
Utilize boards to connect with customers
When you advertise on Pinterest you should have several boards and use the rich pinning options.
You need to show that you follow other categories that are similar to yours so that you can be found.
The images all need to have titles, descriptions & hash tags, as well as alt tags to be optimized correctly to stand out against your competitors.
When you first set up the account, make sure to show your logo first and some information about your business.
When that is done, you can start creating a few boards that will draw in your target customers.
You can use strategic pinning techniques so you can target local businesses and customers already on the network.
Pin some images and subjects that you like, repin something that someone shares with you, and then follow other companies that are relevant to your niche.
Related Posts
How to Find a Profitable Niche for Your Online Business
Why Social Media Branding is Essential for Your Success
How Much do Facebook Ads Actually Cost Your Business?
Anytime someone repins an image with link that you have, it is going to point back to your site for others to see.
And this is great for growing your traffic, building your engagement and boosting your bottom line.
Pinterest Group Boards
Multiple pinners use group boards.
You can create them yourself and ask other pinners to collaborate with you. Send out a friendly email directly from Pinterest to the group board owner asking for an invite to the board.
You can also be invited to group boards that another pinner created.
These are excellent tactics if you are launching a new product line with another business, for example, or are collaborating on a project.
If you are invited to a board with several thousands of followers, your pins, and therefore your business can get a great boost of traffic this way.
Note*** It's important to make sure that you follow all Group Board Rules. The good thing about Tailwind's Smart Loop is that it keeps track of all these rules for you so you don't have to!
And, if you invite people to your board make sure that they stay on topic. I've had to mass delete people for not staying on the topic of the board at times.
This can hurt your traffic because Pinterest will get confused about what your board is really about!
You should also be social with your pinning.
Do not just look at any old pictures and then put them on your site.
When you see other pins, take the time to comment on them as well. The more comments and engagement, the more likely that a potential customer will see you and come to look at your profile.
You want to show to the world that you are not just there for business you are also interacting with the community.
Related Posts
How Content Creators Make Money with Facebook Reels
How to Boost Engagement with the New Facebook Rules
How To Create an Epic Social Media Strategy for Your New Website
6 Proven Ways to Monetize Your Website and Blog
18 Influencer Marketing Trends for 2022
Post enticing photos
This is an image only search engine. It's not truly a social network like most think. Although Pinterest does now has 'Communities' to try build up more social engagement.
Customers on this platform will only click on high quality images and be attracted to headlines that fulfill the information they seek as well.
To create click worthy pins that get you more traffic I recommend using Canva Design. Try it! It's FREE!
Your boards should not all be about taking images from other companies and using them as your own.
You need to create pins about your own business, blog and or things relating so that other customers can see your work and pin it on their boards.
This means finding photos and posts that are relevant to your brand or business.
The goal is to get other relevant pins shared to your board.
This really opens more doors for your business presence.
Consistent, cohesive images can really show off your work and get other customers to warm up to what your business has to offer as well as become familiar with your style and branding.
Related Posts
27 of The Best FREE Stock Photo Sites for Your Business
Creative Marketplace – Media Kit Templates
How to Create a Printable for Free in Canva
How to Design Anything You Need No Skills
Pin Your Content to More Than One Board
Pin a new piece of content to the board you created for your own content.
I use Tailwind the official auto-scheduler for Pinterest (which btw, also posts to Instagram, Facebook and Twitter!) to then schedule it out to every other applicable board using board lists and interval Pinning.
Board lists that have all your categories put together nicely, and Interval Pinning take five minutes to learn, another few minutes to set up your lists, and will save you literally hours each week!
You can even schedule it from your phone with their handy app!
I could not do what I do without Tailwind.
Smart.bio is the most powerful FREE Instagram bio linking tool. Grab yours today!
Related Posts
How to Use Tailwind's Smart Loop for Pinterest
How to Crush Your Competition Even as a New Business or Blog
10 Ways Tailwind Boosts Your Business
How Pinterest's New Carousel Can Promote Your Products
Encouraging interaction
Once you have built up a following on Pinterest, use it to your advantage to get more views and more pins to your boards.
You could set up a private FB group to encourage pinners to join your boards and share the pins of others in a 'pin for pin' share fest that helps everyone involved gain more traffic.
Get the Pinterest Browser Button Here
Monetizing through search engines
Being noticed in search engines is PARAMOUNT if you want more people to find your business.
Search engines like Google will notice content that is fresh because it gives out social signals to the search engine.
This means that you should try to optimize your pins using keywords, categories, links, and even hashtags.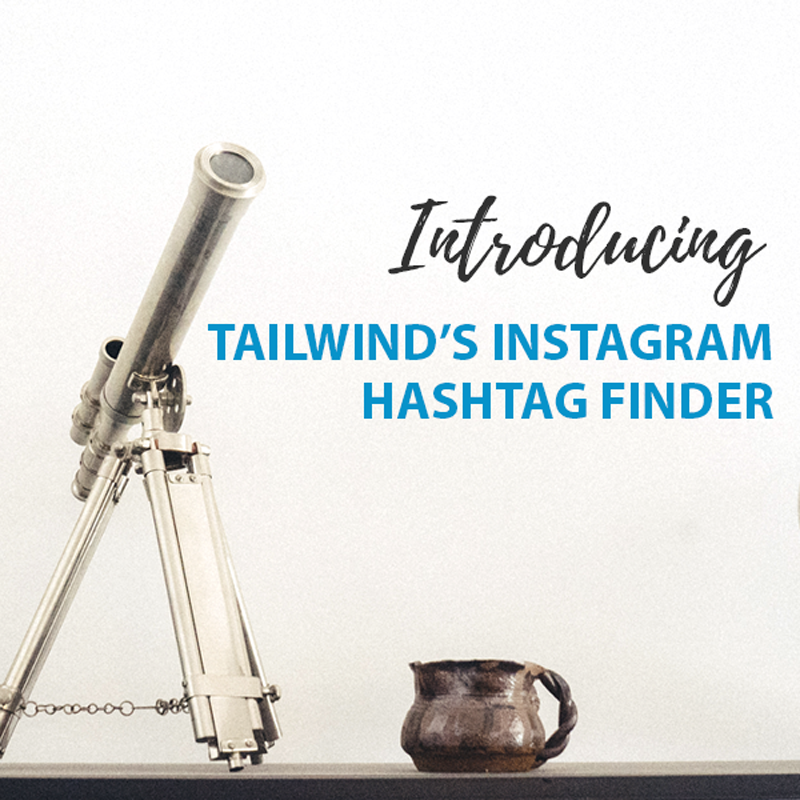 Try to keep it as easy to read and natural as possible.
This makes it easier for customers to find you simply by putting in keywords online.
When done correctly this can draw many people to your website through the organic search engine.
When you have a strong social media presence on Pinterest, sites like Google take notice and push your profile higher above other in relevant search terms associated with your profile.
Thus bringing in more traffic to your Pinterest page and business.
Of course, you can also pay for sponsored advertising on FB (Meta), Instagram or Google, but this can get put a quite a dent in your budget.
It can be a worthwhile tactic however especially in the beginning, if you need immediate traffic to your site.
Working with the numbers
This is the only way you can tell if your business is being marketed effectively.
If you are not getting very high traffic numbers for your pins, then you might be doing something wrong.
With the numbers, you can see this much earlier so that you quit wasting time on the types of images that might not work as well and try something different.
At the bottom of this post is an incredible report from Tailwind that explains all about Pinterest analytics.
On the other hand, if the ideas are working, keep doing it and keep promoting.
Also take the time to see how other businesses are promoting themselves on Pinterest and take note to how you can apply the same principals to your business so you can achieve similar results.
You can easily see how you posts are doing through Pinterest analytics when you have a business account.
ALSO READ
TikTok Marketing Tactics You Need to Know
How to Monetize Facebook for Your Business
How I Earn $15,000 Monthly with Affiliate Marketing
The Simple Way to Create Marketing Videos
How to Succeed & Profit with Affiliate Marketing
15 Ways to Grow Your Email Marketing List
BENEFITS OF USING PINTEREST FOR MARKETING
The visuals on Pinterest truly differentiate it from other social/search networks.
There are several unique benefits to using this platform over the others.
On Pinterest your pins 'live' for a lot longer vs. Facebook or Twitter where they can get lost almost right away.
Some of the benefits of marketing on Pinterest also include:
—through the pins, repins, connections, and comments you make on this site, you will be able to drive more traffic to your business.
This can be critical because more traffic, means more sales, and more sales means more revenue!!
How To Show Important Details Right On the Pin
How to Promote Your Website on Pinterest
You can also use Pinterest for affiliate marketing, but it isn't as easy as slapping affiliate links on Pinterest and earning money.
Just like when you place affiliate links on your website, there are things you want to keep in mind. These include:
Whatever you pin on Pinterest, you should make sure that it is relative to your brand and niche in order to have the most impact.
Always make Pinterest images for every single article of yours, especially for anything that contains an affiliate link. This is just another great way to bring visitors back to your website which is always the main goal!
I recommend Canva for creating eye catching images.
Pin every single post from your blog onto Pinterest and add it to your regular Pinterest promotion schedule. Then, evaluate what is working and what is not. You can do this easily by running an analytics report. Click on 'Website' and then 'clicks'. View your 'Most clicked Pins from the last 30 days' at the bottom. This method can equate to a lot of Pinterest traffic, as you should spend your time promoting things that are popular instead of what is not gaining any traction.

If a blog post is doing well on Pinterest, you should spend your time improving it and pushing it out via social media and email campaign strategies.
How to create stunning Pinterest graphics for your blog posts
My favorite tool for creating pins is Canva.
It's super easy to use, just drag and drop and has lots of customization options that you can benefit from and you don't need any previous designing skills. Oh, and did I mention that it's free?
Simply create an account and select the Pinterest template from the main menu for a correctly sized template and get designing!
Canva will have a number of ready-made Pinterest templates Facebook, Instagram and eBook templates that you can use and customize to match your blog and branding or you can start from scratch and design every element of the pin yourself – the choice is yours!
Find new customers
—when marketing on Pinterest, you can convert someone who is just browsing through pictures into a buyer.
Pinterest allows direct links to sales pages. Putting pictures of your products on the site with a link to where one get it can makes it very simple for a shopper to purchase your item.
The easier you can make this process the more likely someone will purchase from you. Putting the direct link to your product on your Pinterest post makes it easier for the customer.
So it just takes one click and they are viewing and buying your product. Take this bag for example from Shopstyle collective. You could be marketing an image of this stunning tote or any other merchandise you fancy, attach it with your link and be generating a profit.
Build virtual relationships with customers
On Pinterest it is so easy to connect with potential customers simply by commenting on what they pin, creating boards that are similar to their interest, and repining what they like.
On other social networks you can do this but not through such rich visual imagery.
Related Posts
Earn $25-$50 An Hour Being a Pinterest Virtual Assistant
47 Ways to Promote Your Website and Blog to Get More Traffic
How to Build Your Epic Online Business
Which Social Media Channels Are Best for Generating Business?
What should you be pinning?
Now, you may be wondering what exactly you should be pinning.
You should be pinning images from your website as well as other websites' images too.
This is what Pinterest wants, so that you do not appear to be spamming their platform.
Here are various ideas of what you should be pinning for different niches:
Finance and Budgeting bloggers - You could pin items related to deals, coupon codes, personal finance, cell phone apps, items that help you save money, and more.
Parent/mom/dad/family bloggers - There are so many items you could link to if this is your niche. These include maternity items, baby items, family vacation ideas, money-saving ideas, home organization, and more.
Travel bloggers - People love to plan their dream trips on Pinterest and are constantly looking for new things to pin. You could pin images for anything related to traveling such as hotels, packing items, clothing, beautiful destinations, and more.
DIY bloggers - If you are in the DIY niche, you could pin images related to the tools you use, DIY hacks, your favorite craft stores, and more.
Fashion and beauty bloggers - Fashion and beauty images are all over Pinterest, and I wouldn't be surprised if that's what made Pinterest famous. People are always looking to Pinterest for outfit ideas and beauty inspiration. If you are a fashion or beauty blogger, you could pin photos to clothing items, cosmetic shopping wish lists, and so much more.
The list goes on and on. If you think something fits with your brand, then go ahead and try it!
—Pinterest is great when you want to connect with other social networks.
You can connect your Pinterest site with your Twitter, Instagram and Facebook accounts so each of your pins will be posted on those networks as well. You can easily do this right through Tailwind with just a click!
It is also easy to make your pins come together with your personal website.
All of these connections can come together to make an integrated marketing campaign for your business so that it is that much more efficient.
Install Monster Insights to get a clear view from where your traffic is coming from and which content your audience loves the best for free all directly from your WordPress dashboard!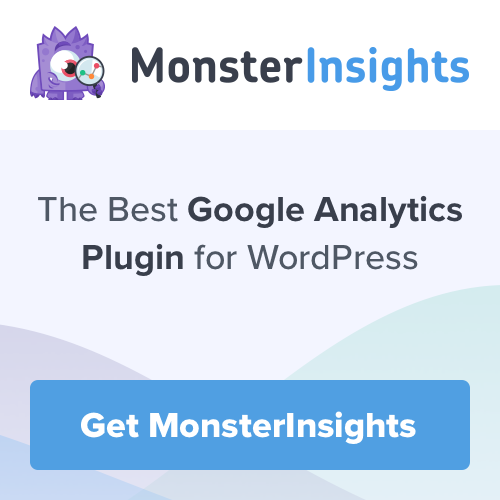 Brand exposure
The more links and clicks you can get to your website, the better the marketing success you will have.
When you start, make sure your pins include a link to your website so that you can link the customer to your business.
When are the best times to post on Pinterest?
The answer quite simply is when your targeted audience will see it:) And this all depends upon your specific niche.
Pinterest posted on their blog about which categories received the most traffic on which days of the week.
Monday: Fitness is the rage
Tuesday: Technology trends are hot
Wednesday: Humpday = Inspirational and motivational help is in order
Thursday: Fashion rules
Friday: GIF's for comic relief looking forward towards the weekend.
Saturday: Travel posts are top of mind
Sunday: Food, recipes and Crafts
Definitely Use a Scheduling App for Automatic Posting
Remember to be mindful of Holiday seasons and long weekends.
Definitely use a 3rd party analytic and scheduling tools like SEMrush or Tailwind to find the optimum days and times to pin depending upon when your audience is most engaged.
With Tailwind you can schedule months in advance!
Board Booster is no longer but there are other wonderful tools out there such as SEMrush that put your scheduling on automatic and make life a whole lot easier!
CONCLUSION
Next Read: