Bottom line – You can hold the title of 'World's Greatest Writer', win the Noble Peace Prize in Literature, have a stunning website with gorgeous images and superior content to showcase your authority and expertise, or have the most amazing products or services in the Universe – but if you're not actively promoting your business, your website and your blog posts, and 'target' your audience in places specific to where they 'live' all your hard work will all be in vain because no one will be able to read, share and find it!
Do you want traffic like this?
Read on to learn the ultimate ways to promote your website and drive more traffic online now.
These checklists, guides and resources will help promote your website or blog and drive the traffic you need to grow your business and get more leads.
If you've been in the game for a while you realize what hard work goes into getting the right eyes on your website.
But if you feel like you're doing everything and still not getting traffic to your website or blog what could you be doing wrong?
The internet is a crowded place with literally over 400+ million websites online.
Google has upwards of 200 SEO ranking factors and variables posting approximately 12 updates per year, therefore making it tougher for inferior websites to survive.
NEW!! LIST YOUR BUSINESS WITH US! SHOWCASE YOUR PRODUCTS, EVENTS AND SERVICES TO GET ACCESS TO OVER 600,000+ POTENTIAL CLIENTS!
Here are the latest Google Updates:
May 2020 Google Algorithm Update
How to Recover From the Google Medic Update
How The Latest BERT Update Will Affect You
Showing up #1 on Google requires strategic tactics and planning…Let us help you!
HERE'S SOME GOOD NEWS!
There are a host of things you can do to draw an avalanche of traffic to your website and outperform your competition!
In order to do this you first need to enhance your website to the best of your ability, and then…PROMOTE THE DICKENS OUT OF IT!
Your website must already be optimized correctly for SEO – what are you waiting for? if it's not click HERE.
How Do I Get More Traffic to My Website?
Your website needs to show up in several key places on the internet in order to be ranked high by Google, Bing and other major search engines.
You can't just hit 'publish' and pray that your audience will see your content.
Because I hate to break it to you, they won't.
And let's be real…if it's not READ, it's DEAD! And if it's not SEEN you simply DON'T EXIST online meaning no customers and no profits!
The help you need is here!!

Master Guide to Blogging for Profit
First organize a plan of action. And create a promotional strategy that works.
Downloading these important checklists, guides and resources will help give your online presence the kick in the pants it needs – while you wait for organic SEO to kick in.
Which could take months, and sometimes years to rank for popular keywords.
Rule of thumb! Always create valuable content that helps solve your target audience's needs!
Promote Your Blog for Maximum Traffic
These incredible resources, guides and checklists will help put your website and blog in the spotlight, help you get more leads, engage, network and help connect your business or blog with more readers, prospects and potential customers!
Related Posts
How to Promote Your Blog to Get More Traffic
10 Reasons Why No One Cares About Your Beautiful Website
Ultimate Tactics to Promote Your Blog
5 Niche Blogging Strategies to Help Your SEO
The Only Social Media/SEO Toolkit Your Small Business Will Ever Need
5 Deadly SEO Mistakes To Avoid
Content is still King and quality certainly trumps quantity, but Promotion is the Queen that will ultimately get you the connections and business you need.
Once your website starts showing up in these particular areas you'll have the head-start you need to push your site further in front of the right eyeballs and start getting you that much needed traffic!
And that's the name of the game!
Get the insights you need into finding out where your visitors are coming from, at what times, and what content they most prefer, in real time with MonsterInsights! Millions of businesses use it and so should you!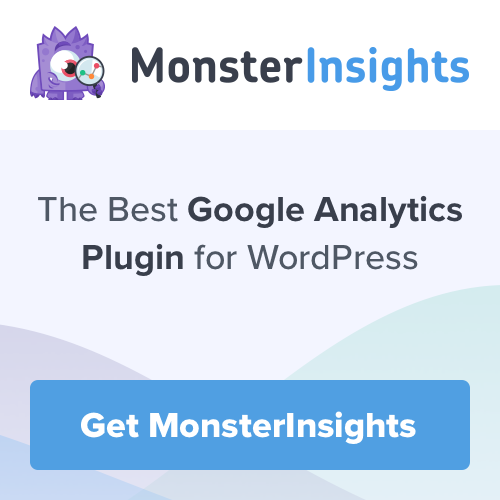 Add a Blog to Your Website
Why? Because a blog will get you more traffic and bring more authority to your business.
Why Your Business NEEDS To Be Blogging
Website promotion is 20% writing and 80% promotion
Okay! So we established that to promote your website and blog effectively it's crucial to use checklists to get them in front of your niche target audience.
But how do you even know where your audience is?
These guides will help narrow that down for you.
Once you find out where your readers are you won't need to use all these strategies.
For example, if you find that Pinterest is your biggest traffic driver and Twitter is gaining you a measly .02% then focus only on that platform.
Don't let all your hard work be lost on page 13 of Google…
There are over 100 unique and practical ways to promote a website and blog and get traffic, with links to case studies, research, resources, and tutorials when necessary.
For exclusive help with blogger outreach, guest posting, website directories, PR and other crucial SEO link building strategies click here. – This link will take you to our recommended partner's site.
Because let's face it…you can't do everything yourself!
Your Business Can't Afford To Be Ignored
We show up right under the paid ads in Google for Social Media Audit and Content Marketing in Jupiter – right where we want to be and this is where you need to be too.
If you're struggling to get traffic to your website or business these guides will give you not just one but several ways to promote your website and blog PLUS weekly tips to monetize your website, get more traffic and grow your business from home.
It's time to put your website to work for you! You got this! For even more promotional help check out:
The Master Guide to Blogging for Profit which includes:
Social Media channels
Forums
Email marketing
Content curation platforms
Promo groups
Communities
Blogging boards
Directories
RSS feeds
Pinterest Marketing
Blockbuster Guide to Affiliate Marketing
Copywriting Tips for the Internet
How to Pitch to Brands for Paid Sponsorships
Email Sales Templates
SEO Checklists
How to Set Up Your Blog on WP
Media Kit Templates
How to Create an Irresistible Lead Magnet
How to Promote Your Website
Best Ways to Monetize Your Blog
And More!
Stop wasting your precious effort and time just hoping, wishing, praying and crying into your glass of vino every night for someone to find your website and read your blog posts that you've poured your heart and soul into!
Don't be one of the statistics! You can be successful and make your website a winner and rank in the top ten! And always remember…
"
If your website isn't making you money, it's wasting your time!"
But Wait!
Perhaps you're just getting started looking to grow your business from home and don't know exactly where to start?
Whether you're looking for flexible options to make a living from home or build your business from the ground up, the first thing you need is a first class website or blog audit. This is to make sure your website is set up correctly from the start as well as designed to convert visitors.
Optimized blog posts and creative web content delivered on auto-pilot will also allow you to concentrate on other important neglected aspects of your business.
Check out our PREMIUM SERVICES page for resources designed to get you results.
I will say that the number one way to get more traffic is to start building high-quality backlinks.
But to do it the right way and if you want a shortcut because you're not getting the traffic you need then you should definitely start by ordering a blog audit.
This will give you a clear view into what is and what isn't working for your website.
Stop flying blind and tweaking things that may or may not need fixing – Order HERE.
Still not sure if you need a professional blog audit? Read this post:
5 Reasons You Need a Professional Blog Audit
Don't want to do all of this work yourself? Feel free to reach out and let us know what we can do to help get unstuck and start revealing the gaps between your success and where your your blog and business NEED to be!
[wpforms id="2781″]
MORE POSTS YOU NEED TO READ:
The Best FREE Tools to Grow Your Blog Quickly
How To Create an Epic Social Media Strategy For Your New Website
25 Ways to Make Insane Money With Social Media
12 Most Profitable Digital Products to Sell Online
How I Earn $5,000 Monthly with Affiliate Marketing
10 Ways Tailwind Boosts Your Business
How to Be a Successful Social Media Manager in a Month
10 Profitable Home Based Business Opportunities
100+ Interesting (& Bizarre) Ways to Make Money
115+ Sites That Pay You To Write and Blog – Updated for 2020
How to Be a Top Social Media Influencer in 2020