Best Blogging & Online Business Resources
This list contains the best blogging and online business resources and tools that go into creating a successful money making blog and online business.
The tools can vary depending upon each entrepreneur's goals and each blogger's niche.
Most of these resources have FREE TRIAL PLANS and have the option of signing up with no credit card so you have nothing to lose! 
An online entrepreneur encompasses so much more than being just a writer.
You're also a marketer, a publisher, an editor, a creator, a designer, a proofreader, a researcher and so much more.
This post is designed to make a blogger's work more efficient and manageable.
The ones I list here have helped me grow my blog to over 4 million viewers. 
They work the best, save me the most time, make me the most money, and protect my website on a daily basis. 
Scroll through the whole list or go right to the TOOLS SHOP
The following contains affiliate links to our recommended partners which means we get a small commission if you decide to purchase anything with no extra cost to you and we thank you to help keep this blog running with great information and resources. Please read the disclosure for more info.
Blog/Website Audit
Complete Blog/Website Audit – A blog or website audit will without a doubt help you to put your best foot forward, "have them at hello" and keep them coming back for more. Don't guess at what needs fixing! A website audit gives you a crystal-clear view immediately. 
Google Analytics Plugin
MonsterInsights – For me this is simply the best Google Analytics plugin for WordPress websites.
Simple and easy to use, it offers you a crystal ball 360-degree view of how people find and use your website and what they're most interested in –  all from your dashboard with no coding.
A must have for all bloggers and business owners! 
AI Content Generator
Writesonic makes it simple to spark creativity at any point in the day – whether I'm building out resources for my Academy, copywriting for social media, or creating eBooks for lead generation.
Never stare at a blinking cursor again!
Highly affordable, high- quality SEO optimized content that helps you create vital marketing content you need every day. In multiple languages!
Try the hottest tool in AI content creation today!
Monetize Your Blog
Seeking to maximize your website's revenue?
Monumetric automatically places ads for you that blend with the content of your audience. And they pay much better than Google Adsense!
Legal Templates
These affordable templates ensure that your website and blog is legally protected and complies with all the laws you could be missing.
Trusted by thousands of bloggers, entrepreneurs and businesses the quality protection is well worth the low price for peace of mind!
Created by an attorney…You also get 9 bonuses for FREE!
Best Blog & Website Conversion Tools
Put an end to website abandonment with these two great tools – Optinmonster & HelloBar!
HelloBar helps you convert and monetize your website traffic, get more leads and instantly grow your email list with the #1 most powerful and affordable conversion optimization toolkit in the world!
Chat Bot Tool
Mobile Monkey offers integrated Webchat, SMS & Facebook messenger Bot Chat for marketing, sales, and customer support. Instantly connect with your customers and stay connected with leads in messaging apps they already use without ever writing any code! 
Email Providers
I recommend Convertkit because they love creators! Their auto-responders, integrations with 3rd party apps, sequences, tagging features, landing pages, templates and forms all make email marketing actually FUN. And…their customer service is unparalleled.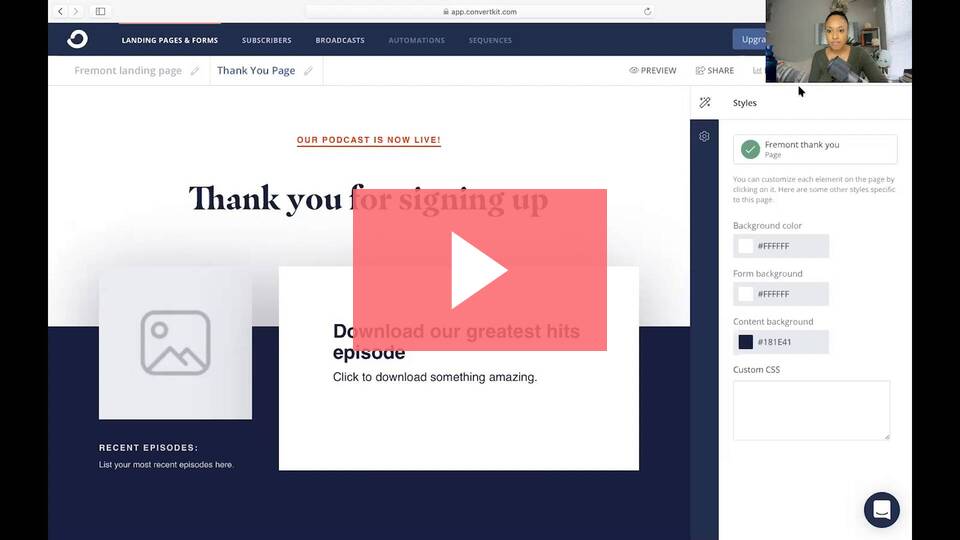 Website Design and Development
If you're a Blogger or entrepreneur who wishes to monetize your website, you must have a self-hosted site on WordPress.org.
Bluchic for WordPress websites are known for their stunning and elegant themes, eye-catching landing pages, social media templates, sales funnels, and ecommerce store options to make your site operate exactly as you want. Seamlessly!
All their products are simple to use even for beginners, but they also offer an installation service which is VERY helpful. 
Grab their 20 FREE resources below!
No complicated coding and no developer required! SWEET!
Website hosting
For website hosting I choose Bluehost. There are other speedy hosting companies, but I found Bluehost to have the most competitive prices, only 2.95 per month, top speed, 24/7 support, excellent security and it's trusted by more than 1 million domains!
I've never had an issue and switching it over from a more expensive hosting company was flawless.
You can check to see if your name is available right here:
Small Business Accounting
Freshbooks is a small business accounting software service (similar to QuickBooks) I use for my side business. It helps you keep track of your income, send invoices, and more.
You get a HUGE amount in savings with FreshBooks
Look at FreshBooks as compared to the high rates that PayPal charges.
Automate Tasks & Business Growth
Keap allows you to capture leads from your website, email or social media automatically and track their activity — with customization of your forms, CRM and more insight into your leads. 
Course Creation
Podia is what myself and many successful creators use to build courses, webinars and digital downloads.  
The ease of drag and drop, the options for design and the simplicity of Podia make it straight out of the box simple to sell online courses, memberships, webinars, and digital downloads without worrying about any of the technical aspects.
Eliminate expensive subscriptions and needless plugins and have everything under one platform.
They even have an affiliate and a consultation program!
Video Creation
For simple yet professional videos that even amateurs can make I recommend a software called:  Motionbox.io
Turn your photos into marketing videos for business or for personal use complete with automatic subtitles.
They also have various budget tier levels and offer a free trial.
SEO All in One ToolKit
SEMrush combines so many different features all into one place, it has been dubbed the 'jacknife' tool for marketers.
Usually, you need an SEO analyzing tool, a social media marketing tool, a PPC tool, a research tool, and so on but this platform does EVERYTHING.
Domain analysis, keyword analytics, backlinks checker, toxic links analyzer, competitor analysis, content recommendations, keyword research, social media scheduling and so much more!
All of the different online marketing elements you need to run an online business are rolled into one neat package with SEMrush.
Designing, Creating and Editing Images
I turn to Canva on a daily basis because they have everything and more for the beginner or design expert to create and make your image ideas turn into life. 
Create Instagram stories, logos, infographics, animated images, pinterest pins, printables, eBooks, graphic design assets for guides, courses, lead magnets, landing pages, social media creatives and much, much more with the endless drag and drop possibilities from Canva. 
Freelancers & Outsourcing
Let's face it you can't do everything yourself! 
Fiverr is a resource I recommend for great outsourcing to complete your work.
They have an abundance of talented creators that offer great rates and a quick turnaround if you need anything from a speedy WP troubleshooting issue to:
WordPress development
photoshop editing
flyer design
blog posts
illustrations
translations
influencer marketing
t-shirt design
cartoons and comic design
album covers
creative writing
proofreading & editing
business cards & stationary
research
web programming
resume or cover letter
banner ads
PDF or eBook covers
blogger outreach
videos
graphics,
SEO
Animation
Pinterest pros or even
voice overs!
There's even Fiverr Pros who are top rated professionals in their expertise. They charge a bit more than the normal Fiverr freelancers but are well worth it.
They're also something to consider if you have skills that you want to market yourself if you need to earn some cash!
Affiliate marketing
Looking for affiliate programs to partner with? I use the Share-A-Sale Network
They have thousands of well-known merchants to choose from in all different niches and in my opinion have the easiest platform to maneuver around. 
The interface and reporting is VERY simple to digest and understand even for beginners. 
I increase my sales, generate new interest in my blog with high profile merchandisers that offer the highest commissions.
I only pick and choose products that are relevant to my niche, that I actually like and use myself, and recommend to others that will help grow their business.
They also make it a breeze to sign up and get a response from quickly. 
I myself prefer a smaller network and if you're just starting out with affiliate marketing I recommend you go with one that's not too overwhelming like ShareASale. 
To learn how to master affiliate marketing I recommend this bestselling program called Making Sense of Affiliate Marketing.
This well-known affiliate marketing course is a must to make money blogging from Michelle Schroeder Gardner who earns $150,000 per month with her proven methods – including:
How to build a successful online business with all the tools, support and resources you need
how to choose a profitable niche to be successful
how to increase your affiliate income and make more money via your website and blogging
 
Social Media Marketing
Sprout Social is the main tool I use for increasing engagement, networking and boosting traffic on social media platforms. 
They help you to build a strong social circle to grow your professional network by sparing yourself the time-consuming social media routine; choose to ready-to-use curated content that's relevant for your industry, schedule in advance and stay involved, but automate your Social Media accounts so you have time to tend to other aspects of your business.
Sprout takes the place of several tools, saves you time and money and automatically shares your vital information by driving more traffic to all your social media networks, including TikTok!
Social Media Plugin
This is one of my favorite Social media plugins. It includes social share buttons that make it easier to share your post and also keep count of how many times your post has been shared.
Social traffic is so important to bloggers and this plugin can really help.
After I installed this plugin I saw an immediate increase in shares. I have it set up to include Facebook, Twitter, & Pinterest but you can customize it to whichever social networks you prefer and even change the style and the colors.
Like most services, the paid version is the one you want if you are a professional blogger… the features are quite limited without it. 
Grammar and Plagiarism Checker
Grammarly is the world's best automated proofreader and plagiarism checker for all your blog posts and content!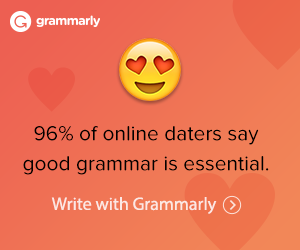 Miscellaneous: Sites That Help Make Life Easier

 
For food bloggers:
WP Tasty is a Powerful Recipe plugin for Food Blogs created by top notch food bloggers – read my review here. 
Conclusion
I hope this list of resources helped give you some ideas!
I know it's extensive and you don't have to use all the resources of course, but it will give you a feel for some of the best products out there to create a successful online business/blog/website. 
Remember! Most companies have FREE TRIAL PLANS, so you have nothing to lose. You can quit at any time. 
Reach out to me on social with any questions or comments!