Avoid These Common but Deadly SEO Mistakes – FREE SEO Powerhouse Checklist Download
With the advent of 500 million blogs on the web out of 1.7 billion websites, SEO takes a completely new turn. With competition like that your blog or business needs to do everything possible to avoid making silly SEO mistakes to keep their site from getting penalized or worse. For the beginner blogger or website owner, this can be downright daunting! Luckily with built-in SEO plugins, it's easier than ever to have SEO run on autopilot, however, this doesn't mean that SEO updates can't change overnight and site owners must be ever on their toes. To make sure you're doing everything correctly to rank higher on Google download my FREE Ultimate Powerhouse SEO Checklist below.
Latest Google Update for 2021! Focus on Core Web Vitals.
Past Google Updates
Update – May 2020 Google Algorithm Update
Google rolls out new Algorithm for June 2019
If you want to build your blog, website or digital empire you need to learn about various digital marketing practices that serve specifically that purpose. Or you can hire an expert SEO firm.
This post contains affiliate links. Please read more information in our disclosure.
In some cases, you don't even have to spend any money to market your business, product or service. Much of the time is spent on improving your image and reputation in the form of building trust with your audience. 
In all of this, SEO serves as the lifeline of all online marketing because search engine results are the places where the money lies. Because after all, what use is all that hard work of writing and researching if your audience and customers can't find you right? 
Update – May 2020 Google Algorithm Update
June 2019 Google Core Algorithm Update
As we well know Google has been updating its algorithms with some strict rules and keeping SEO professionals on their toes. Panda, Hummingbird, and Penguin are all the different names given to updates done in the search algorithms by Google.
Don't ignore the Algorithm updates! They can affect your traffic significantly and you want to keep abreast of what's going on.
Here's information on the latest Google June 2019 Core Algorithm Update
After you're done checking the update enter your URL here for a free SEO site audit.
SEO is some serious business these days and while doing it properly could bring your site to the top search engine results, deviations, however, could have you catapulted out of the search engine results and leave your blog or website either penalized or worse yet…. LOST IN CYBERSPACE.
That's the very last thing any website owner or blogger wants!
If you are an aspiring search engine optimization professional, a company looking for a sound SEO strategy or a blogger or business currently deploying SEO strategies for marketing, here are the 5 deadly mistakes to avoid.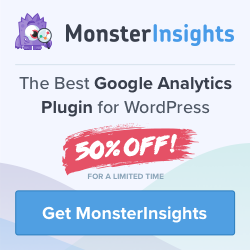 1. SEO Mistake – Ignoring the Mobile Users:
We already knew that mobile searches on Google have surpassed the desktop searches. If you are still ignoring the mobile users while creating an SEO strategy for your business, then believe me you are going to lose a bunch of sales.
Generally, people consider page speed optimization is the only factor to target mobile users, but this is not the end of the world.
If you have a separate mobile website, then you need to take care of following points while targeting the mobile users:
• Present short and catchy web pages content to mobile users
• Plan separate header and Meta tags (Not keywords focused) to target the mobile users
• Use short contact forms on the mobile website.
Resource – Weboptimizers.com
Latest Articles
Don't Be a Victim of Amateur SEO
SEO Strategy Guide for Beginners
How to Start Selling on Amazon With Shopify
The Simple Way to Create Marketing Videos
2. SEO Mistake – Not Mastering the Keywords
Knowing your business-related keywords is one thing and mastering them is another. Being a master in keyword research, you should have understanding, which keywords will help to get sales and which keywords will work for brand awareness.
You can't mix both of them, so make a separate list of sales related keywords and brand awareness keywords. Use tools like the Jaaxy Keywords planner, SEMrush, Google Trends, Google free tool, Wordstream, and others, to find the best keywords for your business.
Master the keywords, see what your top competitors are ranking for. If you don't have time or if your budget allows you can hire someone for the job.
3. SEO Mistake – Focusing on Link Quantity Over Quality
There was a time when the quantity of building links was more important than quality. If we talk about the present day, Google has cracked down severely on low quality and spammy links and other links that were trying to manipulate Google's ranking in many ways.
Well, the key to link-building success is to generate natural quality links. Focus on earning the links by sharing good quality and engaging content. Guest blogging, infographics, explainer videos, forums and broken link building methods, etc. are easy and best ways of earning the natural backlinks.
A lot of people hear that incoming links are the only thing that affects search engine rankings, and they say, "Great! I'll go buy some links." You have a myriad of ways to purchase incoming links to your site, including link wheels, link pyramids, buying links in directories, and buying text links.
Unfortunately, none of them work for long-term SEO.
Buying links might work short-term (six months at most), but Google will always ferret you out.  When that happens, you will either lose all the ranking you gained from buying links and go back to where you started — or worse.
Always remember that Google can (and will) penalize you for trying to game the system, and doing so can make it impossible for you to rank for any search engine term. Google can even ban you from ranking in the search engines completely.
You don't want to get a smack on the wrist from Google. The company's punishments are understandably harsh, and you don't want to trifle with the Big G.
If you have a site that you intend to build for a long time, you should never, ever buy links from anyone.
Resource – Jon Morrow Smart Blogger
4. SEO Mistake – Not Structuring Website Properly
Has it happened to you at any point in time that you watched a great movie with great acting, dialogues and material but you thought that some scenes were pointless or the structure was totally off?
The same goes for your website.
7 Must Haves for Your New Website
How your website is structured is extremely important for your SEO strategies. The structure of your website should be extremely smooth and spider bots from search engines should be able to move from one page to another and the pages deep in the layers of your website easily.
SEMrush can give you an overall SEO checker view of suggestions that you can use to improve your SEO besides, it's really quite cool.
But the question is, how can you make your website structure user-friendly?
Here are the few easy and effective ways:
Make your website URL structure neat and clean
Another thing I like to do is go to Neil Patel's Ubersuggest where you can get a site audit, keyword suggestions, content ideas and see which backlinks you have for free and how you rank in general.
It's quite an amazing tool.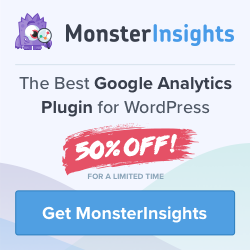 5. SEO Mistake – Not Going Social
If you are still a business or blogger who thinks, social networking websites aren't meant for your business then you need a big renovation of your thoughts.
Social media is either a friend or enemy of businesses today.
Social media has the power to take your business to new heights or bring you down on the ground within a week.
Share your stuff online. Be creative with your content. Share your business-related content, not as business content but stuff that is genuinely interesting and appealing.  And then put in references to your content as well.
If you need help putting your SEO on auto pilot reach out to the pros at The Hoth and start here! 
More Posts
12 Social Media Mistakes Entrepreneurs Make
6 Proven Ways to Monetize Your Blog
How I Earn $15,000 Monthly With Affiliate Marketing
Sign up for more ways to drive massive traffic to your website and build a better business online today!